Are you fade up with so many restrictions with your current shared hosting? Want a better hosting service but on a tight budget?
Then you should opt for VPS hosting. So in this article, we will do a Resellersclub review (VPS) which is one of the best cheap VPS hostings. Excited? Let's dive in.
Table of content
What is VPS hosting?
VPS is the abbreviation of Virtual private server. Yes, you read it right. It's a private server. But no need to get super excited. It's a virtual private server and not a physical server.
Most of you might have heard about the virtualization of Windows. Many of you may have used VMware for virtualization. Right?
What VMware does is that it creates a virtual machine in your computer where you can install a separate OS, separate programs, etc and it behaves like a separate computer.
VPS works with the same principle. In VPS, a physical server is virtually divided into multiple servers. But each virtual server has its own dedicated resources.
Virtual Private Server Vs Shared Hosting
Frankly speaking, VPS is also a kind of shared hosting, but the only benefit is that in VPS you can have dedicated resources whereas, in shared hosting, all resources are shared.
Since all resources are shared across many customers, so you won't get good speed. When your website starts getting more traffic, your shared hosting may not be enough to handle it.
So if your website is brand new, you can start with shared hosting, but if you see a traffic spike, better to move to a VPS. Nowadays even the VPS cost is very close to shared hosting. So it's better to start with VPS hosting only.
Resellersclub Overview
Don't get confused by their business name " Resellersclub". You may think that they are only offering reseller hosting. But that's not true. They offer all forms of hosting service and also act as a domain registrar.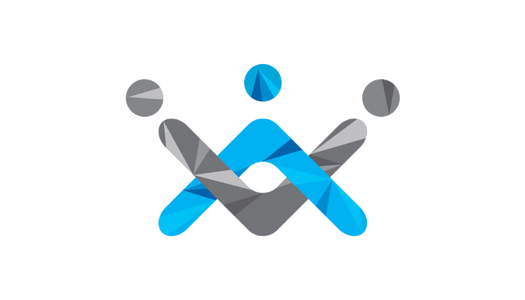 ResellerClub was started in 2006 with a mission to serve a cost-effective reseller hosting solution. But soon expanded its portfolio and started a wide range of hosting services.
Currently, ResellerClub is present in 10 countries with more than 100K resellers. ResellerClub is owned by Endurance International Group which also owns hosting Giants like BlueHost and HostGator
Resellersclub Hosting
If your shared hosting can not take the load of your blog traffic, then you can switch to ResellersClub VPS hosting. Excellent server setup, NGNIX reverse proxy, and Plesk control is a perfect combination to give you a good hosting experience
Price: 7.19
Price Currency: USD
Operating System: Linux
Application Category: Web Hosting
Resellersclub VPS hosting Features
ResellerClub VPS hosting offers VPS hosting with C Panel, Plesk web panel, or without any web panel. If your VPS does not ship with any web panel, you can use the CentOS web panel which is free of cost.
ResellerClub Plesk VPS hosting comes with a Plesk web panel with a 10 license Pack. What that means is that you can use this VPS hosting as a reseller hosting also. But with this plan, you can only sell 10 accounts.
Here are a couple of key features that ResellerClub offers. Please make a note that in any VPS you can host unlimited websites, however, space, ram, and bandwidth will be limited.
1. Plesk Web panel
Those who are bored with C Panel may try this VPS hosting for Plesk. Plesk is a very intuitive web panel with navigation properly played out. Unlike the C Panel, Plesk offers a very clean interface. Trust me, you will like the interface.
2. Intel Xenon Processor
If I am not wrong, you have hardly ever asked any web hosting company about the type of processor they use if you are buying shared hosting.
But since VPS is a private server so you should know what processor they are offering. This Plesk VPS is powered by Intel Xenon processors which are known for extraordinary performance.
3. SSD Storage
ResellerClub VPS hosting has an option for both HDD and SSD. But I would say, go for SSD only because those are almost 20 times faster than regular HDD. Of course, you have to pay a bit higher price for SSD
4. Apache Web Server with NGNIX reverse proxy /Cache
Apache powers almost 50% of web hosting servers. So no surprise here. But the main highlight is the NGNIX reverse proxy which offloads most of the tasks of Apache.
NGNIX caches static contents and delivers directly from its cache instead of sending the call to Apache. That is why you can expect a far better speed.
5. Flexible option for RAM
You will have the option of choosing the amount of RAM required. Ideally, 2 GB ram is enough for an average website. But you can always buy extra RAM as and when required
6. Choice of Datacenters
Yes, they have a data center in India. That sounds amazing. Right? While buying this VPS hosting you can choose your data center either in India or the USA.
However, if you use Cloudflare, the data center location does not make any sense.
7. Free SSL
Nowadays every web host offers free SSL. What's the big deal with ResellerClub. The big deal is that the SSL certificate is pre-configured.
Those who buy naked virtual servers may know the pain of configuring virtual servers and SSL certificates.
8. WordPress autoconfigured
The hosting environment is optimized for WordPress with so many tools that you can use for free. It has a one-click installer ( Not Softcolous ) for WordPress.
9. Dedicated IP
That's the beauty of virtual private servers. You will get a dedicated IP in the basic plan and two dedicated IPs in the topmost plan.
10. Up to 2 TB bandwidth
The basic plan offers 1 TB bandwidth but the topmost plan offers 2 TB of bandwidth. 1 TB of bandwidth is sufficient for a website having about 1 Million traffic.
11. Automatic Server Repair
Plesk has a dedicated tool to repair your server in case there is an issue. Of course, it can not solve some complex issues but for day-to-day problems, this tool is the best.
ResellersClub Plesk VPS Hosting Plans And Pricing
Resellersclub Plesk VPS hosting Plans tailored made for low to moderate traffic websites. Here are the plan details
Standard Plan: $7.19
Business Plan: $13.19
Pro plan: $29.99
Elite plan: $41.99
1. Standard Plan
Standard Plan offer 2 dedicated CPU cores, 2 GB of RAM, and 20 GB of SSD ( you can also choose HDD if you want). The bandwidth is limited to 1 TB and you will be given one dedicated IP.
2. Business Plan
The business plan is similar to the Standard plan but it offers 4 GB of RAM, 40 GB of SSD, and 2 dedicated IPs.
3. Pro Plan
The pro plan offers 3 dedicated CPU cores, 80 GB of SSD space, and 6 GB of RAM. The bandwidth is limited to 2 TB and you will be given 2 dedicated IPs.
4. Elite Plan
The elite plan is similar to the Pro plan but you will get 4 CPU cores, 120 GB of SSD space, and 8 GB of RAM. The bandwidth is 2 TB and you will get 2 dedicated IPs.
ResellerClub VPS Hosting Review [Performance & Test Result]
This VPS hosting performs way better than any other web host in the same price range. Although there are areas where the performance could have been better. Below is our testing report.
GTMetrix report shows a load time of 1.8 sec and the Time of the first byte is 481 MS which is fairly good.
Can you believe that my blog loaded in less than a second when I tested it in Pingdom Tools?
You all might know that scoring well in Google page speed is a big achievement. My blog hosted in Resellersclub could able to score 95 on desktop and 71 on mobile which is excellent
ResellersClub Positives
NGNIX reserve proxy
Server level caching
Dynamic caching
Dedicated resources
SSD storage in all plans
Intuitive Plesk control panel
Spam-free email hosting
Free Lets Encrypt SSL
Multiple layers of security
Excellent pricing
Resellersclub customer reviews
Let me be very clear. ResellerClub does not come under the premium hosting service. So don't expect something that big hosts like Siteground or Kinsta offer. Overall customer rating in various forums is above average.
ResellersClub Negatives
Security is still a concern
No option to upgrade the SSD storage
High renewal price
No customization of VPS plans is possible
Very poor customer support
Conclusion: ResellersClub Review
I would say Yes if you are just moving out of shared hosting. Speed is great and the Plesk Web panel is just awesome. But the key thing that bothered me is customer support.
I won't say customer support is bad, but if you are not familiar with the VPS environment, you may have a hard time setting up stuff in this Plesk VPS hosting.
Although it has a few negatives, considering the price, it's the best bet. The pricing is almost similar to some premium shared hosting.
As I said earlier that the speed is just awesome. So if your main consideration is speed then you should try ResellerClub Plesk VPS hosting.
Resellersclub offers an exclusive discount during Resellersclub black Friday deals and Resellerclub Cyber Monday deals. Watch this space for those discounts when the time arrives.
Frequently Asked Questions (FAQ) On ResellersClub Review