Want to get into blogging? Excellent, great decision. You will be amazed to know that blogging can give you a boss-free life. But is that so easy to earn from blogging?
So, In this article, let's learn in and out about blogging and How To Start a Blog From Scratch.
Obviously, the blogging journey is not a bed of roses, and earning from blogging is not everyone's piece of cake.
Setting a wrong context does not make any sense as many lands into blogging thinking that it's an easy money-making scheme.
Being transparent and loyal to your audience is the key to blogging success. I don't trust anyone saying that; they are into blogging just for a hobby.
I have a handsome job in the USA, but I am still into blogging because I want a boss-free life down the line. Don't you? If yes, let's dive in!
Let's set the context of this article from the basics so that you have a step-by-step approach to how to start a blog or how to start a blog for free to make money.
What Is Blogging?
Blogging is a dynamic website through which you can share your knowledge, amplify your thoughts, and broadcast your ideas.
It is a platform through which you can enrich your dream to become a self-dependent person who lives life with its own rules.
Blogging has a steep learning curve. Off late, blogging became very popular, and everyone is trying to get first place on the Google search result page.
So unless you have the required skill and tricks to outperform others, blogging becomes a tough game.
Difference Between A Website And A Blog
Many people get confused between the two, and many people feel that both are the same. But that's not true. A website is a static web portal where contents do not change regularly.
For example, if you look into any company web portal, that's a website.
On the other hand, a blog is a dynamic website where contents get updated regularly. Instead of having just a few pages on a website, a blog can have thousands of web pages.
Benefits Of Blogging
Earlier blogging used to be a time pass activity as there were very few sources of making money. In 2020, blogging became one of the key sources of earning money, only if you know how to do blogging correctly.
Below is a couple of benefits of blogging that you may experience.
Broadcast your passion
Many of us have the zeal to broadcast our passion and expose our skills to a greater audience. Blogging is the right platform to do that.
You can write articles on your favorite topics and show off your passion for that niche. In fact, if you have a passion for blogging, then only you should get into blogging.
Subject matter expert
If you start a blog on a particular niche and start writing on it, you may be considered a subject matter expert on that niche in the long run. That is something you can feel proud about as you are helping people with your expertise.
Earn fame and money
Blogging indeed gives you a lot of money, but we should not overlook the fame we get from blogging. I know how people respect pro bloggers and try to follow their path.
They consider successful bloggers as their inspiration. You can be one of them as well.
Be your own boss
Yes, you can indeed be your boss if you are successful in blogging. That does not mean that every blogger can achieve that.
And don't expect that you can achieve that height within a few years of blogging. But it's a fact that if you stick to blogging one day, you may become your own boss.
Here is a summary of Shoutmeloud's earnings. Harsh Agarwal earns a huge amount every month from blogging, and he is his own boss. Does not it feel inspiring?
Must Read: Shoutmeloud Earning Report From Blogging
Networking
Personally, I love to meet new people. For sure many of you may also like networking with like-minded people. With blogging, you can do that.
You can connect with fellow bloggers and connect with thousands of like-minded people to share knowledge.
How do bloggers earn money?
Placing ads on your blog
Adsense is one of the widely used methods for earning money from blogging. Most newbies apply for AdSense as soon as they start their blog.
But frankly speaking, making through ads is the most challenging part of blogging. However, many bloggers are earning millions of dollars only through AdSense.
You need millions of views per month to earn about $1000. It would be best if you had extreme effort and dedication to achieve that level. Well, many get through this, but most bloggers fail to achieve it.
Google AdSense is one of the most popular ad networks through which you can earn money. Getting approval is also super easy. The only thing is that you have to follow their rules.
Apart from AdSense, you can try media. Net or ezoic if you are getting a good amount of traffic. But don't put ads from different ad networks in your blog at a time.
Must Read: How to get Google Adsense approval
Affiliate Marketing
Affiliate marketing is one of the best ways to earn money from blogging. You promote different products and services through your blogs. If someone buys those products or services by clicking on those links, you earn a commission.
Earning from affiliate marketing is way higher than any other method. A successful blogger usually earns about $10K per month just from affiliate marketing.
Sponsored Post
You can earn a good amount of money from blogging through sponsored posts. But your blog should be of high authority, and then only you will get sponsored posts.
It takes a couple of years to make your domain a high-authority site.
Once your blog reaches a level, you will notice numerous requests to have sponsored posts in your blog.
Because your blog already has a presence, a sponsored post helps them to reach its targeted audiences. Usually, a blogger gets about $30-$100 per sponsored post. For some, it is even more.
Online training
If you have expertise in a specific area, you can sell online training. You can take a live video class, webinar, etc., to showcase your skills.
But again, you should build a brand for yourself first. No one will buy your online training if you are not skilled and famous.
E-Book
Most pro bloggers nowadays sell an e-book, one of the great sources of income from blogging. The content of an E-Book can be the same as online training, but in online training, you have to interact with users.
In 2022 we saw bloggers are more comfortable selling ebooks and earning a good amount of money.
Consultation
Along with an ebook and online training, you can also take up a consultation to solve your audience's different problems. Consultation is one of the good ways of gaining audience trust and earning thousands of dollar
Online service
Many bloggers offer website design services, SEO Optimization, and blog optimization to earn a good amount of money. If you have those skills, then you can also make a lot of money.
Blogging Platform
The blogging platform is one of the decisions you should take at the beginning of your blogging journey.
It is always possible to switch between different platforms at any point in time, but it always makes sense to start with the right platform to avoid any hassles in the future.
There are numerous platforms. Both paid and free are available to start your blogging journey. If you are a newbie and don't know anything about blogging, you should try Blogger, a free blogging platform.
But I would always suggest you learn the basics of blogging and start blogging on WordPress. Here are a couple of benefits that WordPress offers.
Self-hosted free platform
Over 50000 free plugins to enhance functionalities
Responsive community support
Over 50 % of blogs are powered by WordPress
Dedicated optimized hosting only for WordPress
Top-notch SEO features to rank in Search engines
Here is the list of the top 5 blogging platforms that you can try and start your journey. All are free and easy to use. The intuitive navigation on those platforms is a breeze for newbies.
WordPress
Blogger
Medium
Weebly
WordPress.com
Don't get confused between WordPress ( Self Hosted ) and WordPress.com. WordPress ( Self Hosted ) is blogging software that you can install in any hosting and start your blogging. The software is free of cost, but you need to pay for hosting.
On the other hand, WordPress.com is a blogging platform where you need to blog under a subdomain of WordPress.com.
In fact, if you want you can redirect that subdomain to any custom domain you want. But ultimately the back end will be still the WordPress.com
You may also like to read another article where I spoke about the Ten best blogging platforms. I wrote in detail about every blogging platform to get a clear idea about which blogging platform to choose.
How much do I need to spend to start a blog?
This is a question that I come across almost every day. It is one of the queries that every new blogger has in their mind. In fact, when I started blogging, I had the same question. So no surprise.
Trust me; You don't need to pay anything except for your web hosting and domain name. You will find free hosting and free domain. But I won't suggest using those.
With growing competition, nowadays, you can run a blog by paying hardly about a couple of dollars. That's it. Sounds amazing?
But, here is the glitch. Blogging is a business, and every business needs investment. Think about a store that you set up. You can run the store by investing a minimal amount of money. But if you want to grow, you need investment.
The same goes for blogging as well. If you're going to succeed in blogging, you need premium themes, premium plugins, premium tools, etc.
There is no fixed number of plugins or tools that you can install in your WordPress blog. It depends on what functionality you want in your blog. Ideally, the following costs are involved in a typical blog.
Web Hosting
Domain Name
Themes
Plugins
SEO Tools
Advertisement
Out of all those costs involved, the monthly price of SEO tools is very high. You need to spend about $ 90 on popular SEO tools like Semrush or Ahref.
Below is the list of my expenditure for this blog which looks very professional. If you want to create a primary blog, you need to spend way less than what I paid.
Siteground Hosting ( $215 for 3 years)
Astra Theme ( $59 / Year)
Elementor Page builder ($49/ Year)
WP Rocket ( $49 / Year)
WP Deals and Coupons ( $20 / Year)
WP coupons ( $30/ Year)
So you can see that I made a first-year investment of $422. But from now onwards, my recurring expense on blogging will be around $100 max considering every theme or tool gives a 30% renewal discount.
How to start a blog for free to make money?
Yes, You can start your blogging journey for free. You can start with Blogger, which is a free platform.
You can also monetize the blog on blogger using Google Adsense. On top of that, you can also earn from affiliate marketing.
If you don't like bloggers, then you try Medium, which is free for publishers. You can start a publication and starts earning from it. Currently, Medium is available to only US publishers to monetize
You can also try Weebly, Wix, or similar other platforms to start your blogging journey. You can buy a domain and redirect the blog so that it looks more professional.
As you see that there are multiple options to start a blog for free. The only thing that is needed is passion and zeal to do something. If you have that, no one can stop you.
Do I need paid training courses?
I would say, NO. I never bought any course or any books on blogging. I decided to learn from my mistakes, and trust me, that's the best way to learn to blog. Unless you make mistakes, you can't know.
But I am not against any online courses or e-Book. There are some excellent online courses out there that you can try to get the initial boost but again, if you want to get success in blogging, you need to learn from your mistakes.
Most bloggers offer paid training courses to build their audience and sell their affiliate products.
You will find almost similar materials among all the bloggers who provide training courses. Those are just basic training, and no one shares their secrets for sure.
If you are a beginner and don't know anything about blogging, I would suggest you follow some well-established bloggers and learn from them. You can join their Facebook groups, and you can learn a lot.
Start A Blog: 10 Easy Steps
Step 1: Choose a niche
Choosing a niche is one of the first and most critical steps in blogging. Niche is like a category. It would help if you decided on which type you will be starting your blog.
If you choose the wrong niche, then there are high chances that your blog will fail.
Choosing a niche should be based on your passion and profitability.
For example, you may be passionate about writing on a particular subject, but if that niche does not have any market demand, then there is no profit. Right? Ultimately everyone wants to earn from their blog.
On the flip side, if you choose a profitable niche for which you don't have any passion for writing, you will soon be frustrated, and your blog will never grow.
How to choose a niche for a blog?
First of all, you need to know what category you have the expertise in and what you are passionate about.
For example, being a mechanical engineer, I love to write about mechanical engineering. That's why I am running a blog on that niche.
Do some market research to find out what is trending and what people love to read. Ultimately you are writing for your audience. If you are not able to understand your audience's requirements, then blogging is a challenging game.
It would help if you also thought about your monetization strategy before choosing a niche. For example, if you want to earn through affiliate marketing, you need to choose a niche with enough affiliates.
Ask the following question yourself before choosing a niche.
Are you really passionate about your niche?
Do you have the expertise to write on a particular niche for a longer period of time?
Can you be able to solve others' problems?
Is that choice has a market demand?
Is that niche has enough keywords to rank?
If there enough affiliates to earn money?
Is the niche already overcrowded?
Common mistakes during niche selection
Many new bloggers make the mistake of having a multi-niche blog. What that means is that their blog is based on multiple niches or categories.
Having a multi-niche blog is a bad choice as your audience will be confused as they won't know what they can expect from your blog.
Blogging has evolved over the years, and in 2022 people love to read a blog about a single category.
A mixed niche may work for bloggers who are already established. But for new bloggers, it's suicidal.
Most new bloggers try to choose a niche where they see that other people are making a lot of money. They think, that if they can earn, we also can gain so much money.
But one thing they forget is that they have to choose a niche that has less competition. Others are earning does not mean that you can also make.
Few Profitable niche examples
Engineering
Healthcare
Insurance
Blogging
Traveling
Beauty
What is micro-niche?
Let's take an example, imagine that you are good at writing about web hosting. But you have created a blog only on VPS hosting. So this blog will be considered a micro-niche blog as you are writing about a micro category.
Please make a note that the Micro niche has a great potential to rank quickly, but you may not have enough topics to write about for a more extended period. Micro Niche helps new bloggers to earn soon.
Step 2: Choose a domain name
A domain name is like your online address. The more easy and more specific the address, the easier for your audience to find it.
So it is always advisable to keep your blog domain name short, simple, and specific. Here is an example of a Domain name.
rianstech.com is a domain name whereas https://www.rianstech.com is the exact URL of this blog.
Choosing a domain name also depends on the niche. For example, RiansTech is based on the tech niche. So the domain name has the word " Tech."
Though there is no SEO advantage, if you keep the niche in your domain name, it gives your audience a clear idea about the blog contents.
Best practice to follow while choosing a domain name
The domain name should be short. Preferably between 8-15 characters
No hyphen in between words
Always try to buy a .com extension
The domain name should not have other brand words.
The domain name should not have copyrighted words
Prefer to use your niche in your domain name
Try not to have numbers in the domain name
The domain name should have your blog main keyword or a long tail keyword of your main keyword
Many bloggers use a domain name that reflects their brand for example shoutmeloud. They use a name that does not reveal any specific niche, but it's a brand.
Similarly, I run a blog called Riansclub which I created to create a brand.
Popular Domain Name extensions
Always try to buy a .com extension, as this will give your blog a broader presence. If .com is not available, then try for .org which is basically for organizations. If your blog is in the tech niche, then you can buy a .net extension.
What is a country-specific domain name extension?
If your blog targets a specific country like India, you should buy a domain name with a country-specific domain extension.
For example, Amazon. in. or amazon. The UK likes this. This helps in local SEO and gives your blog a quick boost.
Suppose you want to create a brand, then buy all essential domain extensions of that brand domain name. For example, I own almost all domain extensions of RiansClub as I planned to make it a brand.
Here is one interesting video on how to choose a domain name. Its a must watch for new bloggers
Here is one in detail article about how to choose a perfect domain name.
Must Read: How to choose a domain name
Step 3: Buy reliable web hosting
Trust me, web hosting plays a big role in your blog's success. Web hosting is an online space where your website files are stored.
It is always advisable to go for high-speed web hosting from a reliance web host.
Many people think that even if they start with a bad host, they can change it later. What I would say is that, why not choose the best first time.
Must Read: Types Of Web Hosting
Following are the types of web hosting available for bloggers to choose from.
Shared Hosting
Cloud Hosting
VPS Hosting
Dedicated Server Hosting
Out of all the above four types, low to medium traffic blog usually uses shared / cloud / VPS. If you get huge traffic daily then you should choose a dedicated server.
Shared Hosting
This is the cheapest web hosting that you can buy. You will have to share your webspace, ram, and other resources with other customers in shared hosting.
That's why you may not get good speed as multiple people use the server. Shared hosting is only good for beginners.
Cheapest web hosting

Easy to set up

Beginner-friendly
Security concern as you are sharing space with others

Very slow loading speed

No good customer support 
Cloud Hosting
In shared hosting, your files are stored in a single computer and others, but in cloud hosting, your files are shared across many computers.
The benefit of this is that you will get better speed. Also, there will be hardly any downtime as your files are shared across many servers. Cloud Hosting is also one type of shared hosting.
Superior speed than shared hosting

Easy to set up

Better server resources
Like shared hosting, cloud hosting is also not secure

Not so good speed compared to a VPS

No good customer support 
Virtual Private Server ( VPS)
As the name suggests, it's a virtual server. You will get the flavor of a dedicated server, but that will be virtual. What that means is that a physical server will be distributed to a couple of users virtually.
The best part of VPS is that you will get dedicated resources like CPU cores, RAM, Space, etc., which was impossible in shared hosting or cloud hosting. You will get a significant speed boost in VPS.
Significant speed boost

Dedicated resources

High-security features
Costlier than shared hosting

VPS is also a type of shared hosting

You need to have some knowledge about setting up web hosting
Dedicated Server
If your blog gets a massive amount of traffic, then you should choose a dedicated server. Owning a dedicated server is way too costly, and it does not make any sense if your blog does not get much traffic.
But if you want to start an e-commerce business, you may need a dedicated server even though you are not getting much traffic.
What is WordPress hosting?
Nowadays, you will see many web hosts are offering a service called WordPress hosting. What it means is that it is just a shared hosting with WordPress pre-installed and pre-configured.
Even the server is configured to give the best for WordPress. You can also expect a dedicated support team for WordPress.
Technically, there is no difference between shared hosting and WordPress hosting. It is just a marketing tactic.
Please don't fall into the trap if some web hosting company charges you more just because of WordPress hosting.
Things to consider before buying Web Hosting
Don't buy from cheap hosts
Don't get fooled by the unlimited plan. Nothing is unlimited in this world
While buying hosting, choose a server location nearest to your target location.
Make sure your web host has enough security measures to save your website from hacking
Your web host should use the latest PHP version
Buy a web hosting that offers daily backups.
Check the bandwidth as per your requirement
The web host provides an SSL certificate
Check the server resource and type of server.
Check the review of their technical support
Best Web hosting for beginners
If you are a beginner, I will always prefer you to buy shared hosting as it is cheap and easy to set up. As and when your blog grows, you can switch to VPS or a dedicated server.
Here are the top 5 web hosting that I recommended. Mostly all are shared hosting as this article is all about for beginners.
SiteGround
A2 Hosting
Rocket.net
HostArmada
FastCommet
Siteground
Trust me; if you are a beginner, you can blindly go for Siteground. This is the best hosting that I have experienced. Most of my blogs are hosted on Siteground, and I am pleased with it. WordPress officially recommends Siteground.
Siteground has world-class servers with NGNIX cache and the latest PHP version. They have their cache plugin, which helps to gain good speed. Daily backups and website migration are standard in Siteground.
One of the best parts of Siteground is its technical support. They respond very quickly, and they have a solution to all your WordPress problems.
"Great minds think alike! Our friends over at Crazy Egg rated SiteGround as the best option for keeping uptime above 99.99%.
SiteGround flaunts the most reliable servers in web hosting. They destroyed the competition. But, they are not cheap.
If you want reliability and can afford higher than rock-bottom pricing, SiteGround is an excellent choice. Interested in learning more? Check out their article here."
It's not a hidden fact that web hosting plays an important role in blogging success. In fact, hosting is one of the …
A2 Hosting
One of the issues with SiteGround is the renewal price. That's where A2 hosting shines. The pricing of Siteground and A2 hosting is similar, but the renewal price is less in A2 hosting.
Many people choose A2 hosting just because of their fare renewal pricing.
The top two shared hosting plans in A2 hosting use a lite speed server with a lite speed cache. Lite speed server is known for good speed, and A2 hosting claimed that you would get a 20X rate. I am using A2 hosting for a couple of my blogs, and to date, I did not have any issues.
Are you wondering about how you can boost the loading speed of your websites, online stores, blogs, or publication …
Rocket.net
Rocket.net is one of the best and most secure WordPress hosting out there in the market. They started their business just a couple of years back but within a short span, they could able to establish a name for themselves.
Managed WordPress Hosting is an ADDICTION! Trust me, you just can't go away from Managed WordPress Hosting once you …
Hostarmada
This is one of the old hosts which is known for offering excellent web hosting plans. Again the pricing is similar to all those web hosts listed above.
Personally, I used Hostarmada for one of the blogs, and I had a great experience. Their cloud hosting plans are excellent, and you are expected to get good speed.
Web hosting plays the most important role in speeding up your website load time. Website load time affects your search …
Fastcomet
Fast comet is comparatively a new web host compared to others on the list. Their plans, pricing, and offers are almost similar to Siteground.
I prefer the topmost Fast Cloud Extra plan which is similar to siteground Go Geek plan but the price is half the pricing of the Go Geek Plan. Even the support is great but you can compare that with SiteGround.
Having a website is the best way to advertise your business, promote your services/products, drive traffic, and enjoy …
I use and recommend
Siteground Hosting
as this is the best Hosting I have ever experienced. A world-class server with top-notch infrastructure along with excellent support is the key to Siteground
Here are the snapshots of my blog that are hosted on Siteground

Step 4: Install and Setup WordPress blog
Once you decided on your niche, bought your favorite domain name, and have reliable hosting, the next job is installing and setting up WordPress.
If you use shared hosting, then there is a high chance that you will get a C panel. To install WordPress using the C panel, you can watch the below video as I feel a video makes more sense.
Also, there is an article on this topic to get a clear idea about installing WordPress.
Must Read: How to install WordPress
Here are a few important things that you should take care of while installing WordPress.
Prefer to install WordPress on a WWW subdomain like www.blogbyts.com
Always select the HTTPS protocol while installing
Set up a strong password for the admin panel
Use the latest PHP version
Sometimes you may need to test some features of WordPress. For that, you can install WordPress on your local computer. You can watch the below video to understand how you can do that.
Don't forget to submit your blog to search engines like Google and Bing
Step 5: Get a good premium theme
The theme is responsible for changing the look and enhancing the functionality of your WordPress Blog.
The default theme that comes free with WordPress does not have many features, and I won't suggest using it unless you are short of money.
A premium theme brings a lot of new features that are required for SEO. It also changes the look of your blog. A theme is also responsible for how fast your blog loads. Here is some task that your themes do.
Changes your website look
Enhance functionality
Adds SEO features
Offers a platform for other plugins to work
Changes the interface of the back end
Speed up loading of your blog
Don't get free or nulled themes. They will do more bad than anything good to your blog
How to choose a good theme?
Check the theme speed by checking the demo.
Make sure the theme had good SEO features.
The theme should use fewer javascript
Buy a theme that follows good coding practice.
The theme should be mobile friendly and responsive
Offer free updates and support
Better to get AMP supported theme
The theme should allow for advertisement insertion
The theme should offer enhanced customization
Get a theme from reputed companies
Best themes for WordPress blogs
The following themes are a few of the best themes for WordPress recommended by many pro bloggers. I personally used a couple of those themes and I am extremely happy with them.
Astra
Astra is one of the best and fast WordPress themes. This blog is using Astra pro and a page builder called Elementor. Do you feel this website design looks bad? or is the speed alarming? I don't feel so.
Astra is just about 50 KB in size when installed and loads in less than a second. It comes with numerous features, and it is also schema enabled. This theme is also AMP supported, and their support team is one the best.
Astra offers a lot of customization and you can also raise support tickets to get minor CSS customization which is a great plus. Generally, no support team will entertain this type of customization.
Are you looking for a WordPress theme that loads faster is equipped with most of the designing features, and is …
Generatepress
Generatepress is considered one of the most lightweight and fastest themes. The size is about 30 KB and loads in less than a second.
The theme comes with many features and is best suited when used with a page builder like Elementor.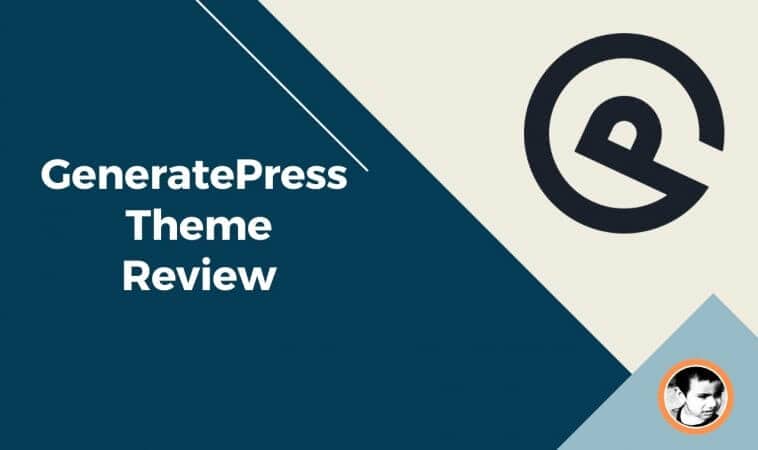 A theme is something that you can not take for granted, especially when you are building a blog or website. If you …
If you want to know more about different other themes, pros and cons, and other features, then you should read the below article.
Must Read: 10 Best WordPress theme for your blog
Step 6: Install Essential Plugins
By default, WordPress comes with minimal functionalities. So it would help if you had plugins to enhance the functionalities.
WordPress has over 50K plugins in its repository. Let us discuss a few essential plugins that you need to install right after installing WordPress.
Mostly all plugins are free, but you may need to buy some premium plugins to add some required functionalities.
Rank Math
Rank math is an SEO plugin that is a must if you want to rank your blog post. Rank math is a completely free plugin that comes with a ton of SEO features.
It has inbuilt features for schema markups, support for AMP and elementar, FAQ block, and many more features that are not available in any free SEO plugin.
The closest rival of rank math is Yoast SEO. But the free version of Yoast provides minimal features, and I won't recommend that. Also, the support of Rank Math is just awesome.
If you want to learn more about Rank Math, its pros & cons, and how it competes against Yoast SEO, then you can read the below article.
Must Read: Rank Math Vs Toast: Which is the best SEO plugin

WP Rocket
This is a must-have plugin if you are really serious about blogging. This is the number one cache plugin that will boost your blog speed.
There are many free alternatives available for WP Rocket. But no plugin is near to what WP rocket offer.
This plugin minifies your themes and plugin codes and loads your blog fast. It also stores a cache of your blog so that repeated visitors can open your blog at rocket speed.
It reduces the number of HTTP calls drastically which helps in loading your blog fast. Trust me; I did not see any pro-bloggers who do not use WP Rocket. This is an investment you won't regret later on.
Do you know that if your website takes more than 3 seconds to load, you may lose up to 50% of your potential visitors? …
Social Snap
We are living in an era of Social media. Social media can drive tons of traffic to your WordPress blog. Social Snap is a plugin that enables the social share feature to share your post on social media easily.
Not only sharing your post on social media, but it can also show you the data about how many times your post is shared on different platforms. It has an intuitive dashboard to show you how your blog is performing on social media.
WP deals and coupons plugin
If you want to create an affiliate blog like this, then this is a must-have plugin. This plugin enables various deals and coupons in your WordPress post, which helps in getting some sales.
All the deal and coupons that you see in this post is created using this plugin. Even the below deal is also got made using this plugin.
Affiliate marketing is one of the main sources of income for many bloggers. Showcasing deals is one of the key …
Elementor Pro
You can buy this plugin to beautify your WordPress post and pages. In fact, you can completely change the look of your website.
It will add a lot of functionalities on top of your theme. It has a drag and drops feature through which you can insert elements very easily.
Although page builders are not a must-have, your bog design will be straightforward if you use a page builder. All pages and posts in this blog are designed using Elementor Pro.
Updraftplus
No one knows when something goes wrong with their website. Updraftplus is a backup plugin through which you can take regular backups and restore them when required.
Updraftplus can be connected to a popular cloud platform so that backups can be stored in your cloud storage.
Shortpixel Image Optimizer
Image contributes to more than 70% of your blog page size. So optimizing images are really important if you want to improve the load time of your blog.
We all know that nowadays speed is also a ranking factor. fortunately, we have now a Shortpixel Image Optimizer that not only optimizes images but also loads all your website images from short pixel CDN, so the load on your server will be much less if you use short pixel image optimizer.
Mailpoet
Email marketing is the key to reaching potential customers, and it is one of the essential elements of digital marketing. Unfortunately, most email marketing works on a subscription basis, and the cost is too high for new bloggers.
But with mail poet, you can have up to 5000 subscribers per website free of charge, and you can use mail poet on unlimited websites without any separate license. Mailpoet is one of the best plugins for email list building.
Step 7: Keyword Analysis
So we are now all set to write our first blog post. But before that, we need to do some keyword research.
The keyword is a word or group of words that users basically type in the search option in any search portal like Google. It would help if you wrote on that keyword, which basically users search.
For example, you are writing on the keyword " How to crack JEE". But no one search for this on Google. Then your effort will be wasted as no one will ever search your post.
So our goal should be to write on a keyword for which users do enough searches. Many online tools help you to get that search data.
Types of keyword
Short Tail Keyword
Long Tail Keyword
Short Tail Keyword
Short Tail Keywords are basically one to two words keywords. For example, " Chicken Biriyani" is a short Tail keyword. It is very hard to rank in a short Tail keyword as a beginner.
Long-tail keyword
Long-tail keywords have more than two words. For example " How to cook chicken biriyani. If you write your post on a long-tail keyword, there are high chances that your post will rank easily.
How to do keyword research
You can do keyword research using the following popular tools.
Ahrefs
Semrush
Long Tail Pro
All these three tools give a lot of different data. As a beginner, it's a bit confusing.
So you need to look into the following data of your keyword to decide if you need to work on that or not. All keyword Analysis tools give these three basic data of any keyword.
Monthly Search Volume
Keyword Difficulty
Cost Per Click (CPC)
Monthly search volume
This is the monthly search volume of a particular keyword. You can get the data for a particular country or for the world. The more the search volume, the better the keyword to work on.
Keyword Difficulty
This is a statistical score given by all the keyword research tools to give an idea about how difficult the keyword is to rank. Lower the score, the better the keyword to rank for.
Cost per click (CPC)
If your primary income source from your blog is an advertisement, then you have to look for the CPC of a keyword.
CPC is a value that advertisers are ready to pay for that particular keyword. Higher the value of CPC, the more profitable the keyword is.
Step 8: Write your first blog post with on-page SEO
When you decide on the keyword, the next task is to write your first blog post. But writing a blog post is not like writing an essay.
You need to take care of SEO while you write a post. Content writing is an art, and it takes time to become an expert.
Write content in simple language and write for humans, not for Google. Don't write articles that do not add any value to your audience.
Your article should cover the topic in detail. No one likes half-baked food. Right?
Add enough images and videos to support your articles. People love beautiful images and videos.
Video helps to improve your bounce rate, which is a key parameter for your blog growth. Don't spare any single option to hold back your audience.
Difference between on-page SEO and Off-page SEO
On-page SEO needs to be done in your blog. Doing on-page SEO is in your control. You can do on-page SEO on every page and post it on your blog.
Off-page SEO is not in our control. You can do it by backlinking, guest posting, etc. We will talk about off-page SEO later in this article.
Following are a few on-page SEO techniques that you should use while writing a post. This list is not exclusive, and there are hundreds of such SEO tricks that you may need to follow.
The article should be a minimum of 600 characters long
Always use short paragraphs. Maximum 3-4 lines
Use bold letters to highlight key points
Use headings frequently between paragraphs
Use the main keywords in the title and headings.
Use power words like " Best", " Key" in title and headings
Better to have numbers in the title.
Use the main keywords or long-tail keywords in subheadings
Put enough internal links in your post.
At least put two external links to some good authority websites
At least put two external links to some good authority websites
Use ALT text for all images. This helps search engines to understand what the image is all about.
Use schema markup. You can use Rank math for that.
Use attractive thumbnails. You can use Canva for that
Absolutely no spelling mistake. You can use Grammarly to correct your spelling mistake
No half-baked article. No one likes an incomplete article. Write as descriptive as you can.
Give social proof in your article.
Finally, try to give a solution to a problem
Step 9: Initiate And Improve Off-Page SEO
To rank a post you need 40% of on-page SEO and 60% of off-page SEO. So no matter how good you write, unless you do off-page SEO, it's very hard to rank your article. Off-page SEO takes time. There is no quick process to skyrocket your off-page SEO.
How to do off-page SEO?
Get backlinks from high-authority websites.
Do guest posting to your niche blogs
Join forums and be active in them.
Comment on the other blog post
Spare yourselves from spam backlinks
What Is Domain Authority (DA)?
Domain authority is the value that shows how authoritative your domain name is in the internet world.
The more the value of DA, the better it is for your website. Domain authority depends on many factors like the age of the domain, type of website, number of good backlinks, how regularly you are updating your blog, and many other factors.
What is page authority ( PA)?
Page authority ( PA) is the value that shows how authoritative your page is. In the case of DA, it was the domain but in the case of PA, it is the page.
If you do proper on-page SEO, your page authority will be improved.
You should have good DA and PA ratings to increase your chance of getting a good rank in Google search results.
What is a backlink?
Let me explain this with an example. Let's say that any other blogger shares your blog link in his /her blog. When someone visits that blog, they will see your blog link and visit your blog.
So basically, the other website is recommending your blog, or I can say that the other website is backlinking your website. The more quality backlinks you get, the better for your blog.
There are two types of backlinks that you can get.
No-Follow Back Links
Do-Follow Back Links
In case of a no-follow backlink, your blog won't get any link juice. What does that mean is that although your blog link is present in other blogs, that website is not really recommending your blog?
Basically, no follow backlink does not get much weight. The simplest way to get no-follow backlinks is by commenting on other blogs.
On the other hand, do follow backlinks carry link juice to your website, and it's most valuable and effective for your blog. You can get do-follow backlinks by guest posting, joining forums, etc.
Always get a diversified backlink profile with a mix of dofollow, nofollow backlinks, Guest posting, etc. That is more natural and google likes it.
Step 10: Promote Your Blog
Promoting your blog is very important. This is to let the world know that you have a blog and have some great content.
As a beginner, it is more important as you need more traffic, and you will hardly get any organic traffic. There is numerous way you can promote your blog as shown below.
Join or create a Facebook group
You can join any Facebook group in your niche and starts answering people's query. That way, they will learn about you and your blog.
If you have good networking skills, you can also create a Facebook group and create a blogger network. You can share your thoughts and blogging ideas in these groups and get traffic.
Be active in question-answer forums
A great example is Quora. You can join quora or other forums like Reddit, and Linkedln and starts answering others' concern.
When people realize that you are solving their problems, they will be interested in visiting your blog. In fact, Quora is a great source of traffic nowadays
Guest Posting
Guest posting helps you get do follow-back link and also helps to get recognized. If you can do guest posting on authority websites, there are high chances that you will get a good amount of traffic.
But make sure your guest post adds some value. Otherwise, it may backfire also.
Run Advertisement
If you are a new blogger, then advertisement through Google and Facebook helps to boost traffic. Nowadays, the cost of advertising is meager.
But frankly speaking, you need organic traffic in the long term to grow your blog.
Conclusion: How To Start A Blog
Blogging is the future. Blogging will help you to become your boss. The best way to become successful in blogging is to follow your basics.
Be punctual, be productive and be regular. Listen to your audience and keep adding value to their life. People won't follow you for what you are, but you are adding value to their life.
If you own an affiliate blog, then don't be pushy in selling your products or services. People won't buy.
Show them that your product or service may solve their problem, and surely they will buy it. After all, blogging is all about how you connect to your audience.
FAQ Related To How To Start A Blog
How much does it cost to start and run a blog?
You can start a blog for free. But if you start with WordPress then you may need to spend about $ 200 initially and then $100 every year. That amount varies based on the type of blog you want to create
How to earn from blogging?
You can earn from blogging through different ways like Affiliate marketing, Advertisement, Sponsored post, etc.
How to get traffic to my blog?
Publish useful content, Do on-page and off-page SEO, Be active on social media and question-answer groups and make sure you choose the right keywords. You will get traffic for sure.
Is blogging worth it in 2021?
Yes, Only if you know to do the right way of doing blogging.
Blogging Vs YouTube: Which one to choose?
Both complement each other. I would prefer to use both if possible. But blogging has more opportunities for earning money whereas YouTube has only advertisements and sponsorships.
How to start a blog for free to make money?
You can use blogger, medium, Wix, and other free platforms to start your blogging journey for free