Blogging became very popular and more and more people are trying their luck at Blogging. One of the major that new bloggers face is the visibility of their blogs.
Since Google takes a good amount of time to index news blogs so it's very difficult to showcase a new blog.
Although a blog has very good content until people know about it that the blog won't get traffic.
Social media platforms come in handy in this scenario. Due to a huge user base, blogs can get popular if it is shared over social media.
Many bloggers get confused as to what are those social platforms they should target to promote blogs.
As there are hundreds of social media sites, in this article, we will talk about the 10 Best Social Networking Sites To Promote A Blog.
A point to be noted is that blindly promoting blogs or articles over social media won't give any results. A blogger needs to follow some best practices and need to be connected all the time with audiences.
Unless bloggers do this it's tough to get the desired result. Typically getting audiences on social media is easy compared to getting traffic to blogs.
So the best logic should be a focus on getting a fan base on social media and redirecting these users to blogs with exciting articles.
But before that let's find out the 10 Best Social Media Platform To Promote a Blog.
Table of content
Best Social Media Networking Sites To Promote Blog
#1. Facebook
Does it need any introduction? Of course not. By promoting content on Facebook, blogs can get viral easily.
The only thing is that the content should be good and unique so that the users get interested. To promote blogs over Facebook, bloggers need to create a Facebook page and promote content whenever they are published.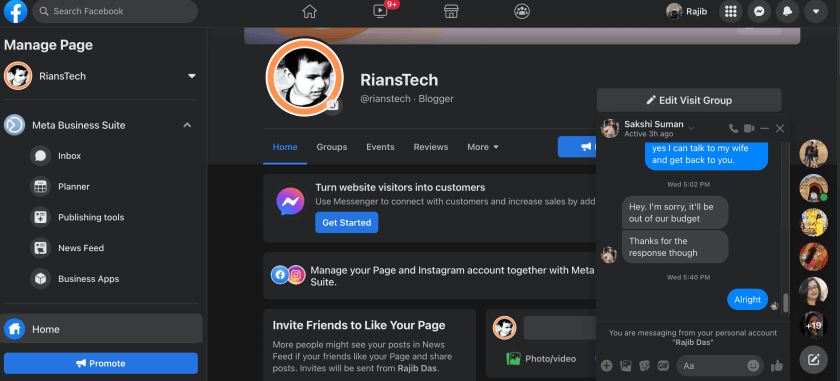 Even bloggers can share an article in their personal profile but a Facebook page create branding and that is very important.
If you are lazy about sharing an article on Facebook, then there are many WordPress plugin that automates the process and shares article automatically whenever they get published.
You can also join Facebook groups that come into your Niche to share and promote your articles.
#2. Twitter
Twitter is one of the most widely used social media platforms and has a user more or less equal to Facebook.
You don't need to create any page on Twitter but you can create a profile for the blog and share content over there.
To automate the process, WordPress has plugins like Jetpack which share connects to Twiter automatically when those get published.
#3. Instagram
Instagram is a social media platform to share media content like photos and videos. It's a good platform when you have a good user base.
Otherwise, I personally felt that Instagram does not help much to promote your blog. You can create an Instagram profile and share featured images with a link to your article.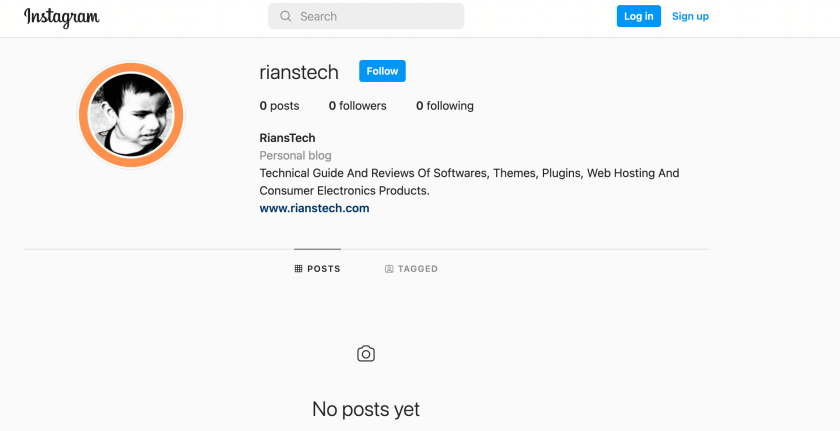 You will hardly find any plugin to automate the job and you need an API to do that.
#4. Pinterest
Late, I became addicted to Pinterest as I personally feel this is the best social media platform to share blog content. The reason is simple.
For example, if you post an article on your blog it takes some time and still, you can not be sure that it will get ranked. Comparatively, if you share the same article on Pinterest it gets ranked quickly and most of the time appears on the Google search results on the first page.
The good part is that it has many plugins that automate the process. You will have to have a profile to share content. Trust me, Pinterest can be a deal-breaker if used properly.
#5. LinkedIn
We know LinkedIn as a corporate community where people can connect having the same kind of profession.
But many of us don't know that you can create a business profile on LinkedIn and share blog articles over there.
Chances of getting traffic are higher if you target the right community and the article has a similar sort of interest. Like other top social media platforms, article sharing can be automated by using many WordPress plugins.
#6. Tumblr
Tumblr is a microblogging and social media site where you can post your article and insert a backlink to your original post.
This is great for new bloggers who find it difficult to get visibility. You need to have a profile to share content on Tumblr. Tumblr can be automated using the Jetpack plugin to share content automatically.
#7. Reddit
Though Reddit is not as effective as other social media platforms due to its good user base it makes sense to share content on Reddit. It is basically a discussion forum so you get a chance to get a fair amount of traffic if used properly.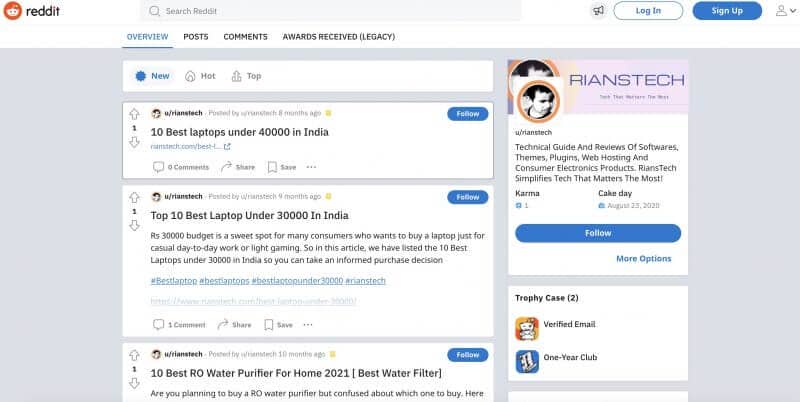 #8. Quora
Though there is no direct option to share content on Quora, quora can bring huge traffic. It's a question-and-answer forum.
You can paste your blog or article link in the answers so that you can get traffic through that link. You can also take questions asked in Quora as an opportunity to write an article on that. So this helps in keyword research as well.
#9. WhatsApp
Again no introduction is required for Whatsapp as we all use it. Whatsapp is the quickest method to promote content. You can join groups under the same niche on which your blog is based and you can be sure that you will get enough traffic.
#10. Google my business
Though you can't post your article on Google my business it is a great tool to build a brand for your blog. It even helps in SEO.
What that means is that if you list your blog under Google My Business, all article in that blog gets an advantage to rank high.
The reason is, Google feels that if any business is listed in Google my business, it is genuine. So any content from that blog gets the upper ranking in the google search result.
Conclusion: Best Social Media Networking Sites To Promote Blog
These are the few tools that are helpful to promote blogs, especially new blogs. Since new blogs do not get visibility at the start, so social media comes in handy to build a brand and visibility.
This list contains just a few from many other social media platforms. You can try out other platforms as well if you feel that those are giving a better result.
That's all I have in this article. Hopefully, you got some useful information from this article. If you have any questions, then do write in the comment section and I will be happy to answer you.