Did you face the pain of Google Adsense rejection? Well, it's not unusual these days as Google is stringent in its terms and condition.
So it is not very easy to get Adsense approval. But do you really feel that if your AdSense got rejected means your blogging career is over?
Fortunately, there are so many options around through which you can earn more money than AdSense. So let's discuss the 10 best Google Adsense alternatives for bloggers.
No doubt, Google AdSense is one of the easiest ways to monetize your blog if you plan to earn through ads. But for that, your blog should rank on high CPC keywords.
This is something not very easy for newbies. Also, you need a good amount of traffic to earn a handsome amount from Adsense, which is again very tough for a new blogger.
So it's wise to hunt for Google Adsense alternatives so that your blogging wheel does not stop.
Table of content
Why look for Google Adsense Alternatives?
Google Adsense is one of the leading ways of monetizing your blog. But this is not the best way to monetize. Unless and until you rank on a high CPC keyword and have millions of traffic, your earnings will be in pennies.
Do you feel that you will still be motivated to blogging when your earnings are nothing? Absolutely NO. But apart from low-income Google Adsense, new bloggers need to consider some other key problems before they jump into Adsense.
Getting Google Adsense approval is very tough nowadays. Although I got my AdSense approval in just 2 days that may not be the case for everyone.

You can read this article to know how to get AdSense approval in the first shot.
Earning is very low unless you get millions of traffic. If you target visitors from countries like the USA, and the UK then you may be able to earn a good amount but if you target countries like India or other Asian countries, then earnings are very low.
You will always have the fear of AdSense termination. Google is very strict with its policies. Even if you violate minor rules, they may terminate your Adsense account.

Sometimes your competitors will do some acts like clicking on ads intentionally which will lead to Adsense termination.
One of the worst things about having Google ads is that your blog will be super slow. And it will mess up with your blog's appearance and navigation. This impacts the reader's satisfaction level.
So when we have so many issues with Google Adsense, then let's find out the 10 Best Google Adsense Alternative For Bloggers in 2022. In the list, I have included the ad-based networks as well as affiliate networks.
10 Best Google Adsense Alternatives 2020 For Bloggers
Before going into detail about all those Adsense alternatives, here is the list of all those networks.
1. Media. Net
Media. net is the direct competitor of Google Adsense. It is owned by Yahoo and Bing. Similar to Adsense, Media.net allows contextual ads, mobile ads, display ads, etc.
If you got a rejection from Adsense for some reason, you may consider media. net. But make sure your blog is worth monetizing and you are getting a good amount of traffic.
If you don't get traffic, then no ad network could able to earn for you. That's the basic concept. Also, make a note that blogs should be in the English language to be eligible to apply for media.net
Overall it's a perfect alternative to Google Adsense if your blog gets good traffic. Make sure that you have your blog listed in Bing Webmaster tools which is essential before you apply, however it is not mandatory. The minimum payout threshold is $100
2. Amazon Ads
We all know that Amazon is one of the most popular eCommerce sites. Every minute million users access the amazon site.
Amazon offers a native ad option for publishers so that they can earn when someone clicks on the ad and makes a purchase. The ads can be search ads, recommendation ads, or any custom ads.
The difference between Google Adsense and Amazon ads is that amazon ads only show products whereas Google Adsense may show product ads and service ads as well.
Amazon ads are mobile responsive and do not mess up with your overall blog appearance. Due to the huge amount of traffic, the conversion rate is very high in amazon ads.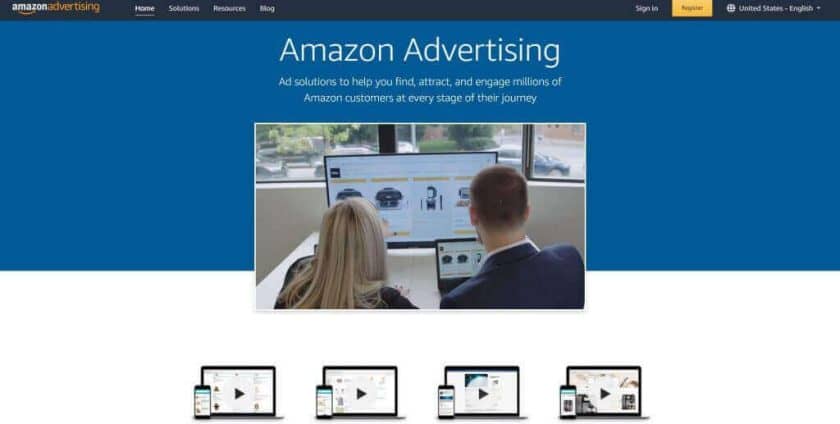 3. ShareAsale
Shareasale is an affiliate network having tie-up with leading companies. In fact, most of the reputed affiliates are listed in ShareASale.
There are no such eligibility criteria for Shareasale. But let me tell you that it is very hard to get approval for a new blogger when your blog is not getting traffic.
If you reside outside the USA then it becomes harder to get approval. The reason is they have kept their standards very high.
But once your site gets more traffic there is no issue in getting approval. The minimum payout in ShareAsale is $100 and you need to keep on getting sales to keep the account active.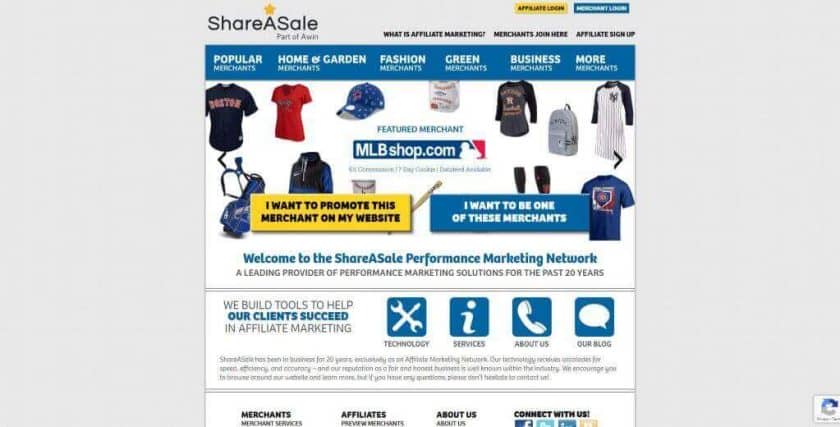 4. Infolinks
Infolinks is basically a text-based ad network and one of the key alternatives to Google Adsense. Ads can be fully customized and the unique placement of their ads offers a good click-through rate.
It does not hamper the blog's overall appearance which is a plus. Their smart algorithm detects your blog content and offers relevant ads.
5. BuySellAds
BuySellAds is a very unique ad platform where content creators can sell their website space to advertisers.
But again, you should have enough traffic to get benefit from this platform. Once you have enough traffic, you can dedicate some space in your blog and sell it to advertisers through BuySellAds
They also offer twitter monetization, app monetization, email monetization, etc. You need to pay a 25% commission to the ad platform if you get a deal.
6. Propeller Ads
Propeller ads are one of the best pop-under ad networks and one of the best alternatives to Adsense. They offer advertisements in the form of banners, push notifications, sponsored links, etc.
They also have an automated AI-based ad system that delivers ads based on tour blog content to maximize click-through rate.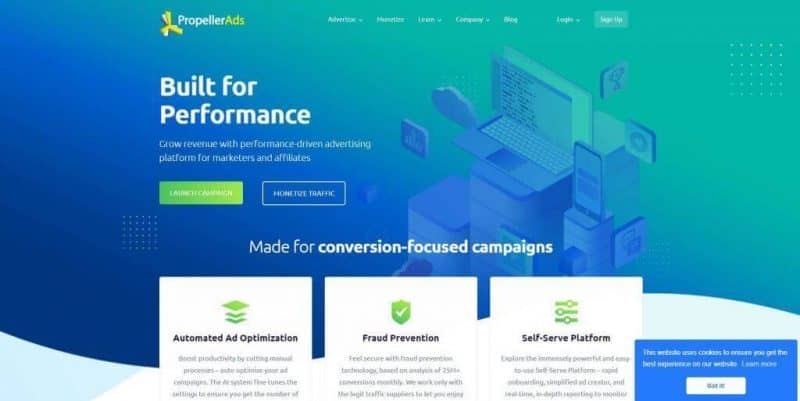 7. Sovrn
Sovrn mostly works well with fashion or lifestyle blogs. This is a different kind of ad network. If you put the Sovrn ad code on your website, the link will automatically detect product and buyer terms and conditions.
So if you have a fashion blog then Sovrn is the easiest way to make money out of your blog.
8. Skimlinks
Skimlinks is one of the best methods to include affiliate links in your blog. It automatically converts keywords in your blog content with affiliate links so that you don't need to add those links manually. Also, they automatically add affiliate links based on high-end AI-based algorithms.
By joining Skimlinks, you will get access to about 50000 merchants. So you will have a high chance of getting a good conversion.
9. Rev Content
Rev content is also one of the best alternatives to Google Adsense. They have a few high-paying advertisers in their bucket and you are expected to get a good return out of it.
The key point about Rev content is that their ads look like " Related articles" in your blog. So it is expected that people will click on that compared to other traditional ads.
10. Ezoic
Well, Ezoic is not purely an Adsense alternative, but ezoic will help you to earn more from your blog. You need to have your AdSense approved before applying for Ezoic.
They have a tie-up with different other ad networks. So they will show ads from different ad networks to maximize the profit.
Ezoic also helps in the proper placement of ads so that you get a good conversion. In fact, they can show ads in the AMP version of your blog which is something other ad network does not offer.
The only hurdle in Ezoic is that you need a huge amount of traffic to even apply in their platform which is a problem for a new blogger.
Conclusion: Best Google Adsense Alternatives
Personally, I never liked to monetize my blogs with Adsense. In case your blog is not approved by Adsense, the alternative would be to use media.net or Amazon Ads.
But if your monetization strategy is affiliate marketing then you should opt for ShareAsale. In case you have an approved Adsense account and you want to increase your earnings, then you can try Ezoic.
But everything depends on which monetization strategy you want to apply to your blog.