A theme is something that you can not take for granted, especially when you are building a blog or website.
If you are building a website for clients, choosing a good theme becomes more essential.
Any good theme makes your website looks attractive, make your site load fast, add numerous feature on top of WordPress features, add SEO tags, schema markups, etc.
That is why we are here with one of the best WordPress themes named " GeneratePress."
In this GeneratePress Review, I'll be explaining each and everything about the GeneratePress theme and why I love it, and why it is a rock-solid choice for you to build your website.
Please make a note, In this GeneratePress review, I'll give more focus to Its premium version features and pricing. However, at some point, we will lighten free version features too.
GeneratePress Overview
GeneratePress is one of the best, most lightweight, and multipurpose WordPress themes, created by a talented Canadian developer, Tom Usborne. He is an experienced WordPress developer for over a decade.
GeneratePress theme has a free version and a pro version. The free version can be downloaded from the WordPress repository. The free version has over 300000 downloads.
The pro version is basically an extra plugin that you need to buy on top of the GeneratePress free version.
The plugin adds some additional functionalities to the free version of GeneratePress.
GeneratePress
GeneratePress is one of the fastest, intuitive, SEO-friendly, and multipurpose WordPress themes available in the market. With tons of customization options and a modular design along with numerous demo libraries, GeneratePress is an ideal choice for bloggers to design their blogs
Price: 59
Price Currency: USD
Operating System: Linux
Application Category: WordPress Theme
GeneratePress WordPress theme Features
GeneratePress has an impressive list of features even in the free version. Although going through every feature would be out of the scope of this article, we will focus on key features that make it unique and popular among bloggers.
#1. Fast And Lightweight
Speed is crucial for websites, and now it's a ranking factor too after the Google Core Vital Update. Slow websites tend to have more bounce rate, and more bounce rate is bad for SEO
GeneratePress was developed keeping speed in mind. The whole page size is just 20 KB when you install it. This is far less than any other theme that weights at least 100 KB.
A blank website with GeneratePress theme loads in less than half a second. Any website that's loads in less than 2 seconds is considered fast.
GeneratePress is way faster than any other theme available in the market.
GeneratePress has no coding dependencies, and they use Vanilla javascript instead of jQuery. That is why there is no render-blocking, and pages load very fast.
The number of HTTP requests that GeneratePress loads are about 10 in a fresh install, far less than the recommended threshold of 20.
All in all, GeneratePress is a perfect theme if your main consideration is speed.
The below snapshot shows how GeneratePress performs with a fresh installation. However, it has a couple of heavy plugins like Rank Math, in one security installed. So the result may vary.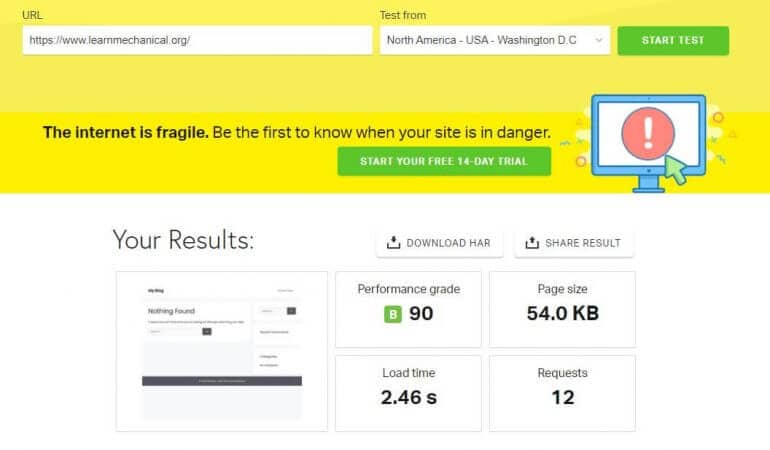 #2. SEO Friendly
No matter how fast a theme is unless it is SEO friendly, all are in vain. Long back, I was using a theme that does not even add an H1 tag in posts. Having an H1 tag on the post title is one of the basic HTML markups that every theme has.
Like this, there are tons of themes that look really good but do not come with SEO functionalities. Fortunately, that is not the case with GeneratePress.
This theme has all the SEO markups inbuilt into the theme, even in the free version. The theme is also compatible with popular SEO plugins like Yoast or Rank Math.
#3. Schema Microdata Integrated
GeneratePress is schema optimized. However, to implement advanced schema, you need premium plugins like Schema Pro, Rank Math, etc.
Schema helps search engines to understand the stature and content of your blog. Schema is the language that search engines understand. To understand what schema markup is, let us look at the below image.
The image shows the search results for EmbedSocial. Did you notice the search result with stars?
That star rating shows that the theme particle page has a review schema, or in other words, this page has some review articles.
GeneratePress is a high schema optimized multipurpose WordPress theme. It helps Google clearly understand website content, and thereby your website can achieve higher rankings on the search engine.
4. Page Builder Integration
When it comes to compatibility with page builders, Generate Press stands tall in the crowd. GeneratePress supports most of the page builders like elementor, beaver builder, or thrive architect.
You can make use of the Section feature to integrate page builders with the Generatepress theme. Currently, the section feature only supports the classic editor and not Gutenberg.
5. WooCommerce Compatibility
GeneratePress can be easily integrated with Woocommerce, which is really great as you can create an online store using GeneratePress.
But frankly speaking, GeneratePress is not an ideal theme to create an eCommerce store. This theme still lacks many features that are essential for creating an intuitive WooCommerce Store.
Here are a few of the WooCommerce features that GeneratePress offers.
Single product layout
Display cart in the menu
Display mini cart sub menu
WooCommerce specific sidebar layout
Product column
Product filter
Display flash sale
Display rating
Product short description
Product metadata
#6. Prebuilt Site Library
GeneratePress has 45+ demo sites that you can include if you building your site from scratch. You can always modify the design as per your requirement.
Not only these starter sites are available for Gutenberg, but these starter sites are also available for page builders like elementor or beaver builder.
#7. Modular Design
Modular design means you can enable and disable features instead of your theme loading all features.
The benefit of modular design is that the theme does not load unnecessary codes that you don't need. That helps in getting faster load time and a lightweight page.
Most of the features in the GeneratePress theme can be disabled if you don't need them. That is why GeneratePress is one of the fastest themes for WordPress.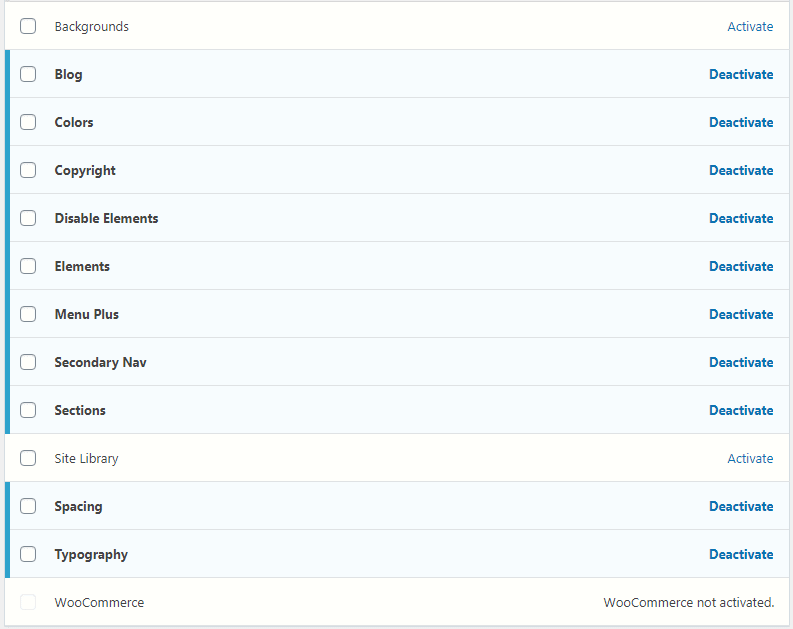 #8. Mobile Responsive
All themes are mobile responsive nowadays. What's the big deal. But yes, Generatepress has something special in the theme.
You can independently design the mobile version. For example, in the desktop version, you want to show something, but in the mobile version, you want to hide it, which is possible in this theme.
You can have different styling elements in the mobile version. All you can do by use their super easy customizer which loads very fast. Is not that great?
#9. Developer Friendly
GeneratePress comes with a child theme where you can add your custom CSS code and PHP function to enhance the capabilities of the theme.
This theme also comes with different hooks and filters to add custom elements to make sure the site looks how you want.
If you don't know what hooks and filters are, then these are the predefined space in your theme where you can inject custom codes to modify the design that the default theme provides.
For example, if you want to show a Social share icon at the end of every post, you can do that with hooks easily.
Sections
Sections are a convenient way of adding custom elements to the theme. This eliminates the need for a dedicated page builder.
You can design anything that a page builder can do using the section module of GeneratePress. Bloggers and website designers can make use of this feature to have a unique design for their sites.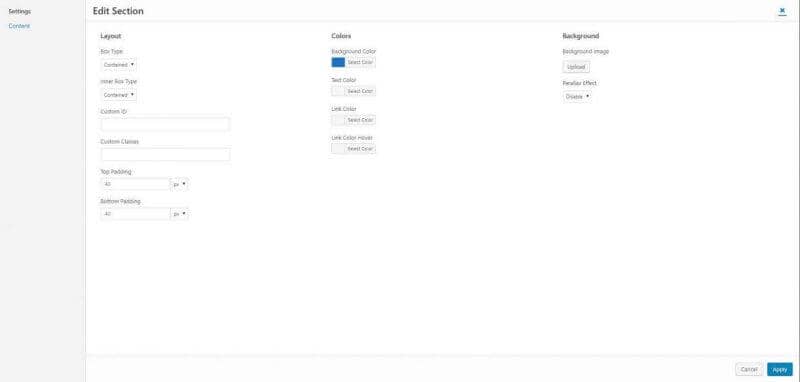 Section module is only available in the Pro Version. Once you purchase the pro version, you can activate the section module by clicking the button in the WordPress visual editor.
#10. Limitless Design Possibilities
When you install GeneratePress, it may look very basic. But inside, GeneratePress is very powerful.
GeneratePress offers limitless design possibilities. So if you have that creativity, you can do anything with this theme to make your site look the way you want.
GeneratePress has dedicated options for changing the colors of every section of your website. You can change the color of headers, footers, navigation elements, post headings, contents, and many more
Coming to typography, you can change the fonts of every element of your blog. You can either use the default fonts or use Google fonts. You can also use custom fonts and use CSS to apply that to your blog.
GeneratePress Free vs GeneratePress Pro
The free version has a lot of useful features and easy-to-use customization options that you can use to build your site.
However, if you ask for my recommendation, I'll suggest the Premium version rather. Because the Generate press Free version is restricted to limited customization options.
In the case of Pro Version. It offers a lot more features, add-ons, and Free plugins that enhance your design capabilities.
The below image shows the premium modules that come with the pro version.
How To install the GeneratePress theme?
Installation of GeneratePress WordPress Theme is like any other theme and can be easily done by even a newbie.
How To Install Generatepress theme
To install the GeneratePress theme, please follow the below steps.
Login To WordPress Dashboard
First of all, you will need to go to your WordPress Dashboard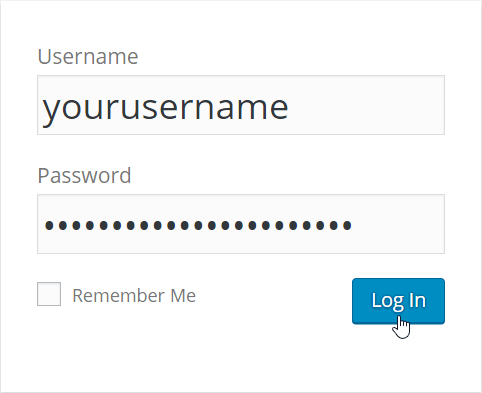 Go To Appearance-> Themes-> Add New
Then, as you log in to your website account using log-in credentials, you will see the
Appearance
option. Under this, you will find the
Themes
option, just click on it.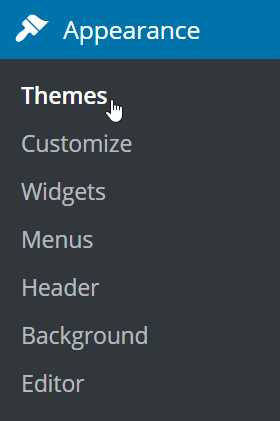 Now, you have to click the
Add New
button.
As you click the Add new Button, search for GeneratePress. That will install the GeneratePress free version. After that you need to install the Generatepress plugin that you got after buying the pro version
After you install you just need to install and activate it
GeneratePress Pro Plans And Pricing
I have already said earlier, The free version has limited customization options. So, you need to upgrade to the Pro version to avail all the pro features that are required to design an intuitive blog.
Pro Versions includes two plan options. One is yearly, and the other is a lifetime.
Yearly
The yearly plan gives you unlimited support and updates for Generate Press Premium for 1 year.
GeneratePress Yearly Plan
Sample content
Lifetime
You will get unlimited updates and support for Generate Premium version for the lifetime in the lifetime plan.
The main difference between these two plans is the support and updates. In the yearly plan, you will get updates and support for one year whereas, in the lifetime plan, you will get updates and support for a lifetime.
GeneratePress Lifetime Plan
Sample content
You will get excellent offers and discounts on the GeneratePress theme during Black Friday. So watch out for this space for GeneratePress Theme Black Friday Deals and GeneratePress Theme Cyber Monday Deals.
The following features are common across both planes.
Unlimited access to the site-library
40 % Renewal Discount
30-day money-back guarantee
Use on up to 500 websites
Get all premium modules and features.
GeneratePress Positives And Negatives
Fast and lightweight

100% accessibility-ready

Child theme supported.

SEO & Schema optimized

100+ customizing options

45+ Demo sites

Developer friendly

Excellent documentation

30 days money-back guarantee
Limited features and customization options

Only email and forum support

Owned by an individual and not a company

Limited WooCommerce features

Costly lifetime plan
GeneratePress Pro Support
Of all the WordPress themes out there, GeneratePress's support is far better. As far as I think, the main reason behind this is, that they use an open forum. The best thing about an open forum is, it offers huge advantages over tickets
Thousands of old tickets are available on their forum. All you need to do is just search and browse.
The answer to your problem is most likely present there. However, if you don't find your answer, you can open a new ticket.
Overall, Generate Press has a very competent support team, And the best thing I found is the author, Tom itself, present there in the forum.
So sometimes, you will get an answer directly from the author. Is it not that great?
Conclusion: GeneratePress Review
I hope everything is clear about GeneratePress. Right?. Well, I have described all the features and premium add-ons in this Generate Press Review.
If we talk Talk about pricing, features, customization options, Woo Commerce Integration, and extra add-ons, The GeneratePress WordPress Theme is a rock-solid choice for you.
No Matter, whether you are a beginner, a business site owner, or a professional webmaster, GeneratePress theme is something that you can use to build your site.
On top of that, it offers a 30-day money-back guarantee. Suppose, you are not satisfied with GeneratePress theme performance, then you'll get your money back.
Overall, Generate Press is the best, fastest, and most flexible WordPress Theme of all. If you are left with some queries, you can write to us in the comment section below. We will be glad to answer your valuable questions.
You may also like to read: Astra Theme review
Frequently Asked Questions ( FAQ) On GeneratePress Review