Managed WordPress hosting is the demand of the market especially when the web hosting market is flooded with shared hosting providers.
To be a differentiator, you need to do something different and Strmonic has done the same. Instead of jumping into the pool with a lot of different services, they have come with only Managed WordPress hosting.
We got a chance to experience their hosting and this article will be all about the Stromonic Managed WordPress hosting review.
But before we jump into the review, let us understand what is Managed WordPress hosting all about. That will help you to understand their service better.
Table of content
What Is Managed WordPress Hosting
Many of us, including me, do not have much idea about how Web hosting works and how to get the best out of hosting.
If we don't get the desired speed, we usually blame the hosting provider without understanding the fact that we did not optimize our server to get the best out of it.
So managed WordPress hosting is basically a premium service where the web hosting company manages all your server-related tasks, updates, patches, and sometimes speed optimization.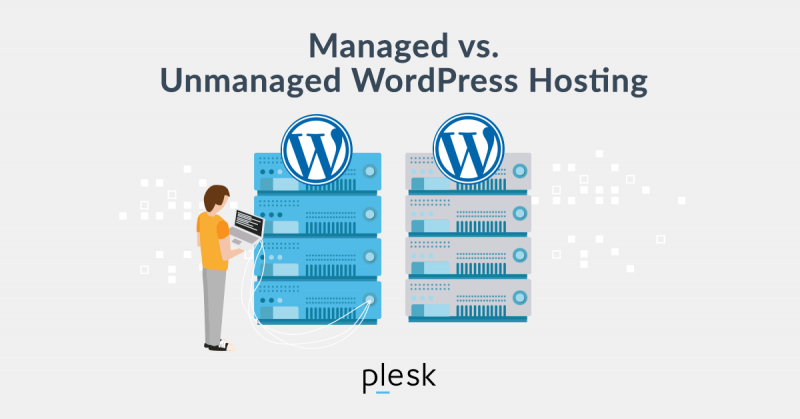 They will configure your server and application for the best possible performance. They will decide the variables and other settings to get the best out of that server.
Since it's a premium service, so managed WordPress Hosting is a bit costlier than normal shared hosting.
You may also like to read: Types Of Web Hosting
Stromonic Web Hosting Overview
Stromonic was started back in 2017 by two industry veterans with a mission to help small to medium-sized businesses with a comprehensive web hosting solution.
Aligned with their mission they launched a managed web hosting solution so that businesses should focus more on their businesses and Stromonic will take care of their web hosting needs.
Stromonic is based out in West Bengal where they have their principal server set up.
Currently, they are offering managed WordPress hosting solutions apart from WooCommerce hosting and dedicated server hosting.
Stromonic Web Hosting Review
Stromonic is one of the best Premium Managed WordPress Hosting providers for bloggers, eCommerce stores, and publication houses.
Price: 29.95
Price Currency: $
Operating System: Linux
Application Category: Web Hosting
Stromonic Managed WordPress Hosting Review [ 10 Key Features]
Here are some of the key features of Stromonic WordPress hosting that makes it one of the best WordPress hosting out there.
#1. Lite Speed Web Server [ Lite Speed Enterprise]
Personally, I am a fan of Lite Speed Web Server. This is one of the fastest servers available right now in the market.
Lite Speed Server with Lite Speed Cache makes an excellent combination to boost your website speed.
Many players still use Apache which is basically a free web server. But Stromonic uses a Lite speed web server which is a paid web server.
Stromonic is offering the lite speed server enterprise plan that offers you many more premium features than any other players in the market.
Do you know that the Lite Speed Enterprize plan is almost 5X faster than NGNIX and about 28X faster than Apache?
#2. Stromonic Cloud
The Stromonic web hosting platform is built on the Stromonic cloud. Your data will be shared across different cloud servers.
This cloud infrastructure enhances the speed and helps in data recovery in case of any breakdown.
Stromonic claims that its cloud servers are about 3.5 times faster than any other cloud server. Although we noticed speed improvement, the 3.5 times faster claim is yet to be verified.
#3. Stromonic CDN
Stromonic has its inbuilt CDN based on the Bunny CDN. Currently, the CDN service has 93+ POP and more to add shortly.
CDN helps to increase the speed of your website and plays a big role in your website security management.
#4. HTTP/3 Support
HTTP/3 greatly improves your website speed. Currently, the Lite Speed server supports HTTP/3 protocol if you use their CDN service.
Since Stromonic also uses the lite speed server so it supports HTTP/3 or QUIC.
HTTP/3 offers 0-RTT support, which means that subsequent connections can start up much faster by eliminating the TLS acknowledgment from the server when setting up the connection.
#5. Server-Side Caching
Stromonic handles the caching at the server level. They offer Redis free of charge which increases the page speed by activating the object cache.
Redis stores the database queries so that when a visitor visits the pages the next time, it loads much faster than the first time.
#6. Managed Security
Security is a key concern for many websites nowadays. The beauty of managed hosting is that it offers a secured environment for hosting.
Stromonic offers a Web application firewall and DDoS protection free of cost. They also have a mechanism to stop brute force attacks. Their security system can block an IP after a number of unsuccessful login attempts.
WAF will also protect your site from SQL injection, XSS, Spam, and Malicious Scripts.
Stromonic also has a security feature called " CloudScan" that scans your website content for any malware and file changes. In case it founds anything wrong it can automatically quarantine that file also.
#7. Free Speed Optimization
If you are migrating to Stromonic, they offer one-time free speed optimization for your website. Generally other web hosts charges for this kind of service.
Do you know that you can migrate all your websites for free to Strmonic? But I wish they have something like SG Migrator that can smoothen the process of migration
#8. Auto Scaling
If your website has a sudden peak in traffic due to any reason and it violates the fair use policy, then Stromonic will auto-scale your plan instead of terminating the service.
There are many instances when your CPU usage can go high all of a sudden for many reasons. At Stromonic, it is assured that your site will never be down for traffic peaks.
#9. Daily Backup
Backups are important. Is not it? Many web hosts charge for backup also. But it is not the case with Stromonic.
They offer daily backups free of cost for all your website so that you can continue focusing on your business rather than on website backups.
#10. 45 Days Money Back Guarantee
Although they don't offer a free trial they offer a 45-day money-back guarantee. In case, if you are not happy with their service, you can always ask for your money back within 45 days.
Stromonic Managed WordPress Hosting Features [ At A Glance]
Siteground Black Friday Deal
Lite speed enterprise plan
45 days money-back guarantee
Stromonic Managed WordPress Hosting Plans
Under managed WordPress hosting, they offer four different plans. The price starts from $29.95 and goes all the way up to $199.95
The feature sets in all plans are almost the same except the storage, bandwidth, and the number of sites that you can host varies.
Strombolt Plan
This is the basic plans that start at $29.95. The basic plans allow you to host up to 5 sites on 10 GB SSD storage and the bandwidth is limited to 50 GB only.
Personally, I feel the pricing could have been a bit low. At least there should have some introductory price.
Strombolt Plan
Sample content
Strombolt Plus
This is the plans that seem to be the most value for money. This plan allows you to host 10 websites. The storage is limited to 20 Gb and the bandwidth is 100 GB.
Strombolt Plus Plan
Sample content
StromBolt Pro
This plan is good for WooCommerce stores as it allows you to host up to 15 websites and storage is limited to up to 30 GB. The bandwidth is limited to 200 GB.
Strombolt Pro Plan
Sample content
Stormbolt Enterprise
This plan is suitable for big publication houses of heavy traffic blogs. The price is relatively high compared to the competition.
This plan allows you to host up to 35 websites with an SSD storage of up to 50 GB and bandwidth of 500 GB
Strombolt Enterprise Plan
Sample content
Stromonic Hosting User Interface
User interface plays a big role in this competitive market. If you look at SiteGround or Rocket.net hosting interface then you will notice that the customized interface plays a big role in the hosting business.
Unfortunately, Stromonic still uses the bare bone C panel interface with some elements added to that.
Though it does not look as bad as a typical C panel does, at this price point, a customer wants a customized panel.
Here is how the user interface and C Panel interface look like in Stromonic
Stromonic Managed WordPress Hosting Review [ Performance And Test Result]
We got a chance to host a test website on Stromonic cloud to test the speed and other features and the results are very promising.
For our comparison, we have hosted the main website on another host which is also powered by Lite Speed Server, and the staging version on Stromonic. Here is the comparison result.
Speed Test Result
Here is the speed test result comparison that we did on GT Metrix and Google Page speed insights. You can clearly see that there is an improvement.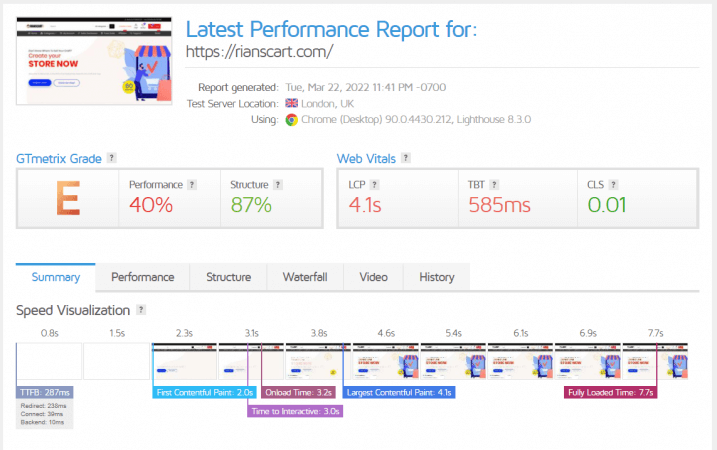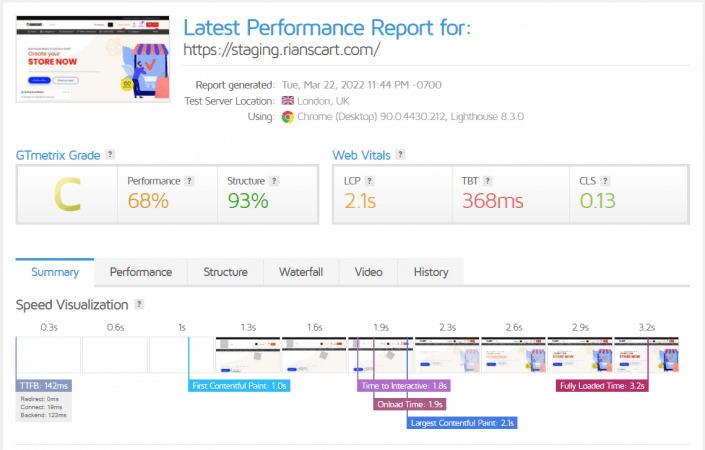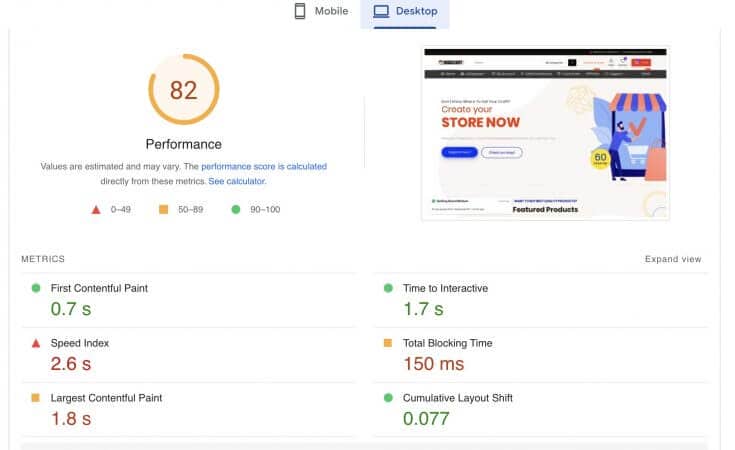 Load Handling Capacity Test
Here is the load handling capacity test result and it shows that the performance of Strmonic cloud is just amazing.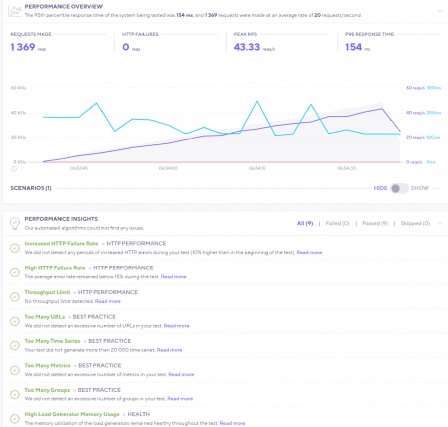 Time To First Byte Test ( TTFB)
The TTFB test shows that the server response time is just amazing especially from the European region as the testing site is hosted in the European region.
Stromonic WordPress Hosting Positives And Negatives
Lite speed server

Server-side cache

Object cache

Free speed optimization

Managed security for free

Stromonic CDN with 93+ POP

HTTP/3 support

Server-side image optimization

NVMe SSD storage

Free migration

Excellent customer support
Pricing. The pricing should have been more competitive

Limited storage and bandwidth

Should have gone for a better CDN

No customized control panel

No trial plan
Conclusion: Stromonic Managed WordPress Hosting Review
No doubt, Stromonic has a great infrastructure with a world-class support team. I would always recommend this hosting service if you care for speed and security.
One area where things could have been better is the pricing. They should have offered better competitive pricing. At a starting price of $29.95, there are many options available in the market.
So if you are someone who has an established blog or business website then Stromonic is definitely worth a try. Their service won't disappoint you for sure.
Stromonic Managed WordPress Hosting Alternatives
In terms of pricing, I believe that WPX and Rocket.net are close alternatives to Stromonic Hosting. Both have their starting price in the range of $20-$30.
If you consider the speed and the overall feature sets, then Siteground and A2 hosting can be a better alternative.
Rocket.net
Excellent infrastructure, Cloudflare enterprise, Intuitive user panel, and excellent customer support make Rocket.net one of the best web hosting available in the market.
One area where Rocket.net beats Stromonic is the pricing and the overall feature sets. The introductory pricing of Rocket.net starts at $1 which is fabulous.
Rocket Hosting
Do you know that if your website is taking more than 3 seconds to load, you might be losing more than 50% of your …
WPX Hosting
WPX is there in the market for a long time and in fact, dominated the market for a long time. Lite speed server, server-side caching, email hosting, and the overall pricing made WPX one of the best value for money hosting for bloggers.
The offering of WPX is similar to Stromonic, but the area where WPX outperform is the pricing. If Stromonic offers better pricing, it would be a very tough game to choose between Stromonic and WPX
WPX Hosting
Managed WordPress Hosting is very popular nowadays. Earlier, bloggers used to start their journey with shared hosting …