We're going to provide you with tutorials showing How To Clear Your Cache In WordPress using plugins, how to remove cached information from your web hosting, and how to remove browsing data from your web browser.
You can easily clear the cache in WordPress through the Cpanel of any web hosting services provider. One of the easiest platforms to manage hosting panels is Hostinger Hpanel and if you are finding the best one then Hostgator Web Hosting is best to use.
Caching in WordPress – what is it?
WordPress caching improves the performance of the website. If the site receives an excessive amount of traffic, you should install any caching plugins like W3 Cache or WP Super Cache to enable WordPress caching.
You can also use WP Rocket which is one of the best premium cache plugins for WordPress
Using WordPress caching to speed up new requests is when an application receives repeated requests from different clients, reusing previously generated data (or requests such as database queries) to speed up the process.
Types of caching protocol
Depending on the client-server model, there are two primary types of caching protocols. The protocols are as follows:
The first protocol is a client-side caching protocol
The second protocol is a server-side caching protocol
The Client-Side caching protocol
Unlike text-based websites, static websites contain many non-text files, such as images, CSS files, and Javascript files. Your browser automatically downloads them when you visit those pages.
In other words, your computer can serve that data out of the local cache, i.e. the cached data that is stored on your hard drive.
Because of this, it is recommended that you clean the cache of your browser every now and then since it can save a lot of space.
The process where the client's computer (or client's end) uses the cached data from the server is known as client-side caching, which is used by every modern website and supported by every browser.
Client-side caching reduces server overhead (it prevents data from being downloaded over and over again) while saving a lot of time for the server.
How to clean client-side cache ( Browser cache)
Clearing the browser cache is a very straightforward process. If you are using Chrome, you simply need to go the Setting-> Security And Privacy-> Clear Browsing Data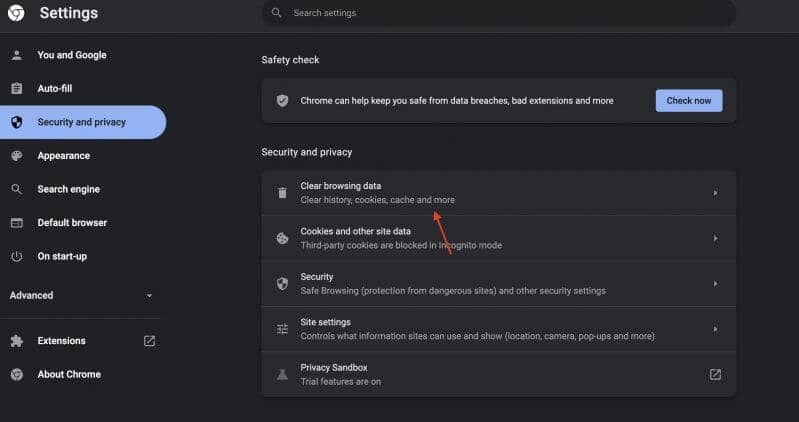 You can also simply click on the three dots at the right top corner and go to More Tools-> Clear browsing data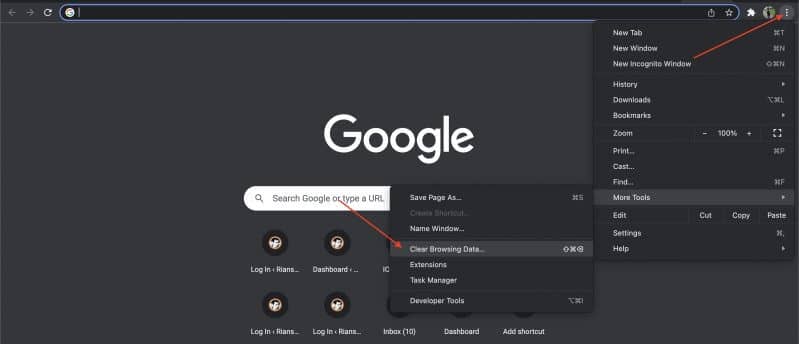 The Server-Side caching protocol
Client-side caching and server-side caching are similar concepts. It nonetheless stores data from the cached version of a website on a server.
The server cache can store data from multiple databases, making it an excellent choice for high-traffic websites. WordPress cache functions are handled by server-side caching, which includes various caching protocols. Listed below are a few of them:
The Page caching protocol
The Database query caching protocol
The Object-based caching protocol
The Opcode caching protocol
Purge From Cache – What Does It Mean?
A purge of the cache means, basically, re-caching previously cached data. Essentially, the old ones are removed and new ones are created or regenerated. These procedures are usually conducted based on a variety of protocols, including:
Whenever a comment is posted
Whenever a new post is published
When an older post is updated
You can explain the same principle with three different phrases: clear your cache, delete your data, and purge your registry.
With this option, you are deleting any saved information your browser or server has made available about your WordPress site, including cached images, files, and pages. Your browser will pull new information from the website server the next time you load your website.
If you are using a saved login with your WordPress account, you will have to re-enter that again. Please make sure to write that down somewhere safe so you can re-enter it later!
It's likely that you will see a difference in page loading speed after purging all cache. When your caching solution caches a new, optimized version of your website, your page speed should return to normal. (And we mean slower speed, not faster speed.)
What You Can Gain by Clearing Your Cache
You might find it useful to clear your WordPress cache when you're making changes to your WordPress website and want to see the changes immediately. Whenever you visit a page, the WordPress cache displays your old content in the form of old data.
When you make changes to your site, you will want to clear the cache to ensure the site can display the new information and content that you have added.
Most of the time, clearing your cache helps if you're making changes to your site's visuals and the changes aren't being reflected when you refresh or reload it.
Depending on what you're trying to fix, clearing your cache can also be useful for troubleshooting. Essentially, clearing your cache means that you are removing your website's temporary storage. It will make your website administration easier in the long run if you learn how to do this.
A Warning Regarding the immediate after-effects of clearing the cache
When you log out of a site that you have an account with, most of your browsing history will be wiped
On some websites, you may have to input your transaction details again
The speed at which pages load will change
WordPress Cache Cleanup: How Much Investment is Needed
Your next question might be, what will it take for you to completely erase your WordPress cache? Does the task seem very time-consuming?
What skills will you need in order to launch your site? Will you have to know the code or go into the site's root files? Will effective cache clearing require you to pay a fee?
Beginners might not understand how simple it is to clear the cache of the site using a WordPress plugin. If your hosting provider offers a caching solution that allows you to access your site's cache without the need for a cache plugin, you might not even need one.
The WordPress dashboard will usually allow you to use a caching tool when you install WordPress through your hosting provider.
As an alternative, you can make use of a caching plugin that we will discuss later in this guide. Finally, remember that you can configure your cache in your FTP file through FileZilla if you're up for it.
But you should take the utmost care when using this method and we recommend you leave it as a last resort only if all other options have failed.
Using a Plugin, you can clear the cache in WordPress
"What should I do when I want to clear the cache in WordPress?" Caching plugins for WordPress is, without a doubt, the most straightforward method for browser caching.
In addition, they're also the easiest caching solution for a WordPress administrator who would like to clear cached site data on their own, without involving the website hosting provider. You can easily install WordPress plugins to clear the cache.
How To Clear Your Cache In WordPress
The cache can be cleaned using a plugin or by using your Web hosting dashboard.
Clean WordPress Cache Using A Plugin
Here are five of the most popular WordPress caching plugins explained with step-by-step instructions.
WP Super Cache
There's not a lot of control over which cached data can be cleared with WP Super Cache, which is just one of the less complex plugins. The plugin's interface is very straightforward, though.
To access WP Super Cache settings, click WP Super Cache on the left-hand menu bar. There are three places to delete your cache when you're in WP Super Cache settings: the Easy tab, the Contents tab, or the Admin toolbar.
You will be able to delete your saved HTML pages when you click the Delete Cache button.
W3 Total Cache
A popular and effective way to cache your website information is to use W3 Total Cache by BoldGrid. You can even improve your website's overall performance by x10 when fully configured.
If you use the W3 Total Cache plugin, you can purge your cache by going to the Performance menu and selecting the plugin's Settings.
Keep an eye out for the individual caching settings as you scroll down the page. You can clear the cache on WordPress via two options once the feature has been enabled.
You can use Empty Cache if you want to delete the cached data associated with a particular option while keeping the settings unchanged. You can save your new cache configuration and purge your current cache simultaneously with Save Settings & Purge Caches.
By selecting the Performance menu in the admin toolbar, you can instantly clear all cached data and content from your website
WP Fastest Cache
There is another plugin that is easy to use when you want to clear cache for a WordPress site called WP Fastest Cache. For many WordPress users, this plugin is their preferred choice because of its simplicity and user-friendliness.
With WP Fastest Cache, you can clear the cache by going to the Delete Cache tab.
Hummingbird
You can compress files, utilize lazy loading, read website performance reports, cache your WordPress site, and much more with the Hummingbird plugin from WPMU DEV.
It is an excellent plugin with a ton of features to optimize your website and it is currently installed on 1 million websites around the world.
With the Hummingbird plugin, clearing your cache is very easy. Following these instructions will allow you to clear the cache. From your WordPress dashboard, go to Hummingbird Pro > Caching > Clear cache.
SG Optimizer
SG Optimizer is an exclusive cache plugin for Siteground users that takes your website speed to the next level. In fact it is better than WP Rocket which is one of the best cache plugins in the market.
Here is a comparison report between SG Optimizer vs WP Rocket that you can read to know more about these two plugins.
To delete cache using SG optimizer you just need to go to the admin toolbar and there you will get the option for clearing cache files.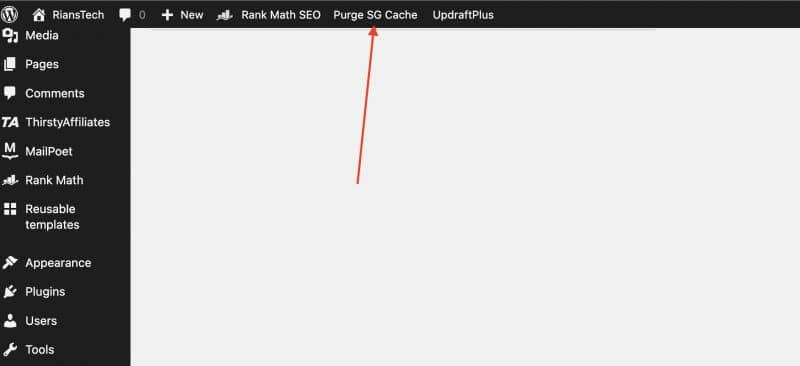 Clean WordPress Cache Using Web Hosting Dashboard
If you are using any of the below-mentioned web hosting services providers then learn how to clear the cache.
Siteground
There are two methods by which Siteground, a WordPress hosting provider, lets users clear their caches. They can do this by using the Siteground dashboard, or by using the WordPress dashboard.
To delete cache from Siteground dashboard, you simply need to go to Site Tools->Caching ( Under Speed) and clear different types of caches available there.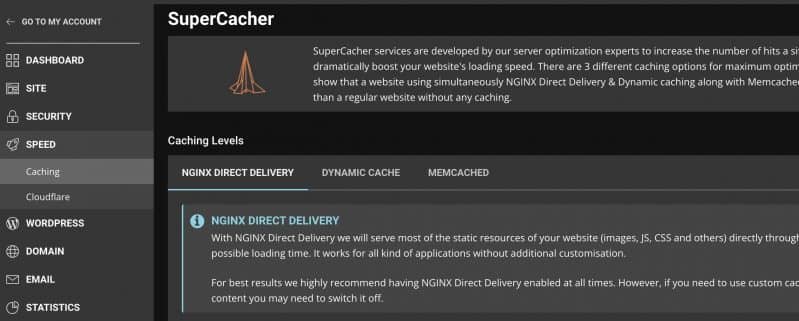 The SG Optimizer plugin can be installed as an alternative. You simply have to press Purge SG Cache on the admin bar (or top bar) once you have downloaded and installed the extension.
WP Engine
Managed WordPress hosting is available at WP Engine. This hosting company also has an integrated caching system. Hence, caching plugins don't need to be installed.
WP Engine cache can be manually cleared by clicking on the WP Engine icon in the top bar on your WordPress dashboard (or admin bar). Simply click Purge All Caches when you are in the General settings… and you are done!
BlueHost
With BlueHost, you don't have to worry about dealing with cache because they are one of the most popular hosts. The site's hosting service provides a built-in caching solution that helps to optimize and improve the performance of your website.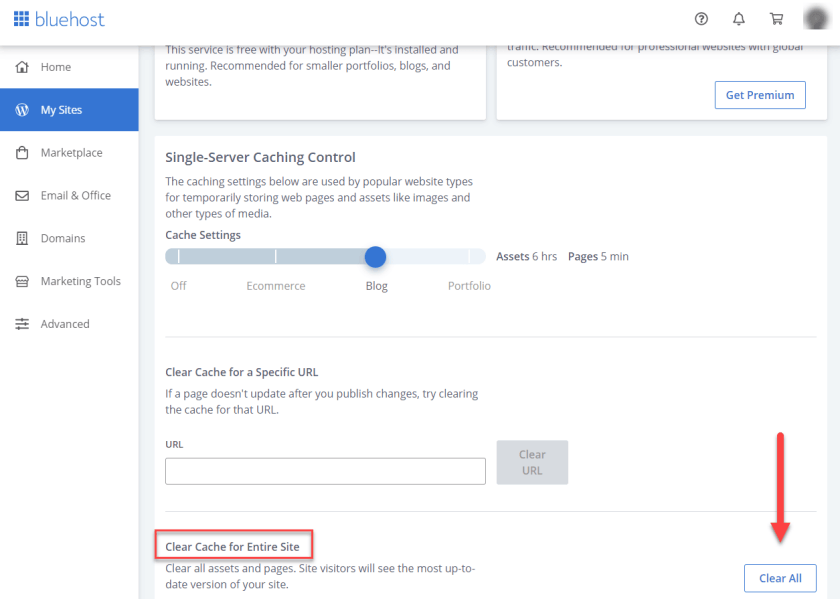 BlueHost users can clear all cached pages and information by going to the WordPress dashboard (or your administrative area) and clicking on "Caching" in the toolbar at the top of the page. A purge-all option should appear as soon as you hover over that. You should select that option to remove all caches.
Other Methods Of Cleaning The Cache
You can easily create a WordPress website but they don't know how to clear the cache of the WordPress site. Go with the mentioned details to save
When You Have a CDN, how to Clear the Cache using it
WordPress websites can benefit from an extra level of caching through a content delivery network (CDN). An Internet content delivery network (CDN) sends a cached version of your website from one of its far-flung data centers to website visitors in their own locale.
Therefore, you are not only benefiting from rapidly delivering cached content to visitors, but you are also reducing the physical distance between the server and them. You will be amazed at how fast your site will load.
In order to clear the cache on your CDN, you will need to log into your third-party CDN platform. There will be an option easily available to clear the cache
When You Have a WordPress Firewall, how to Clear the Cache using it
Essentially, WordPress firewalls are reverse proxy servers, because they review and filter traffic before it reaches your website. There is one significant difference, however, in that the proxy is intended for the enhancement of website performance and the firewall is meant for security.
Several tools are available for implementing firewalls, but not all tools let you remove the WordPress cache. There are, however, several WordPress firewall plugins that allow content caching, including Sucuri Security and Cloudflare.
With Sucuri Security, you can clear WP cache
In your WordPress admin dashboard, select the Sucuri > WAF menu item if you are using the WP Sucuri plugin. Select the Clear Cache button under the Clear Cache tab.
Conclusion: How To Clear Your Cache In WordPress
I think this article gave enough insights about how to clean cache in a WordPress site. If you still have any questions, you are welcome to ask that in the comment section.
However, you will have to carry out routine and regular maintenance to ensure that coolants and the delivery systems deliver to expectations.
---
This is a guest post By Jaxson Baker
---
Jaxson Baker is one of the brightest content writers for related niches such as technology, software, digital marketing. I am a passionate writer who loves to read books and explore different escape rooms. With a great work ethic, I spend most of my time researching and reading. When I am free then, I explore the Internet of things, I like to relax with a cup of coffee and enjoy watching my favorite tv show or walking my dog peanut.